So you might be thinking why do I need to make my apple pie filling separate from my pie. Well there is actually a few good reasons to do it this way. First it will yield a different style of apple pie filling than the kind you just make it right in your crust. First this filling has this yummy thick apple gelatin instead of the liquid in the filling you get sometimes. Second this is the same style filling you will get at most bakeries. Third you can use this filling on many of things like ice cream or cookies. Than fourth you are able to make the filling ahead of time and either can it or put it in a zip-top bag in the freezer.
Homemade Apple Pie Filling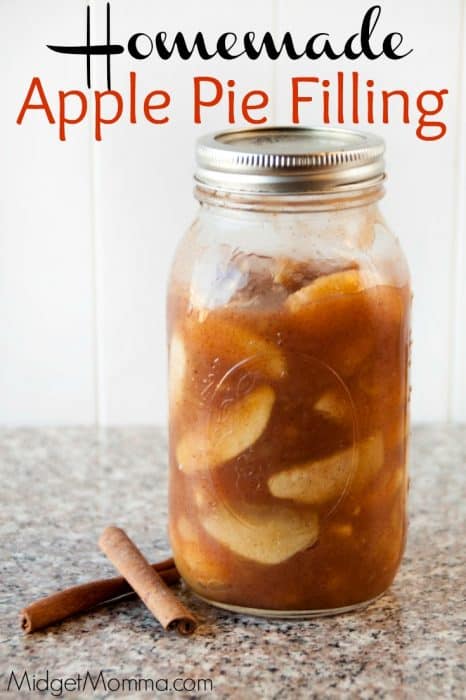 Homemade Apple Pie Filling Ingredients
4 cups apples, peeled and sliced
2 tablespoons lemon juice
1/2 cup sugar
1 cup water
2 1/2 tablespoons cornstarch
1 teaspoon cinnamon
1/4 teaspoon nutmeg
Homemade Apple Pie Filling Directions
Toss the apples with the lemon juice, set aside.
In a large sauce pan whisk together the water and cornstarch until well combined. Stir in the cinnamon and nutmeg.
Add your apples to the pan and cook over medium low heat until they are tender.
Allow mixture to cool before placing in a pie crust.
More recipes to try! 
Join the newsletter
Subscribe to get our latest content by email.