It is week 7 of our Keto Diet Meal plans! I hope these Keto diet meal plans help you with your planning. I know for me when I plan meals I am much more likely to stick with my plans and reaching my goals.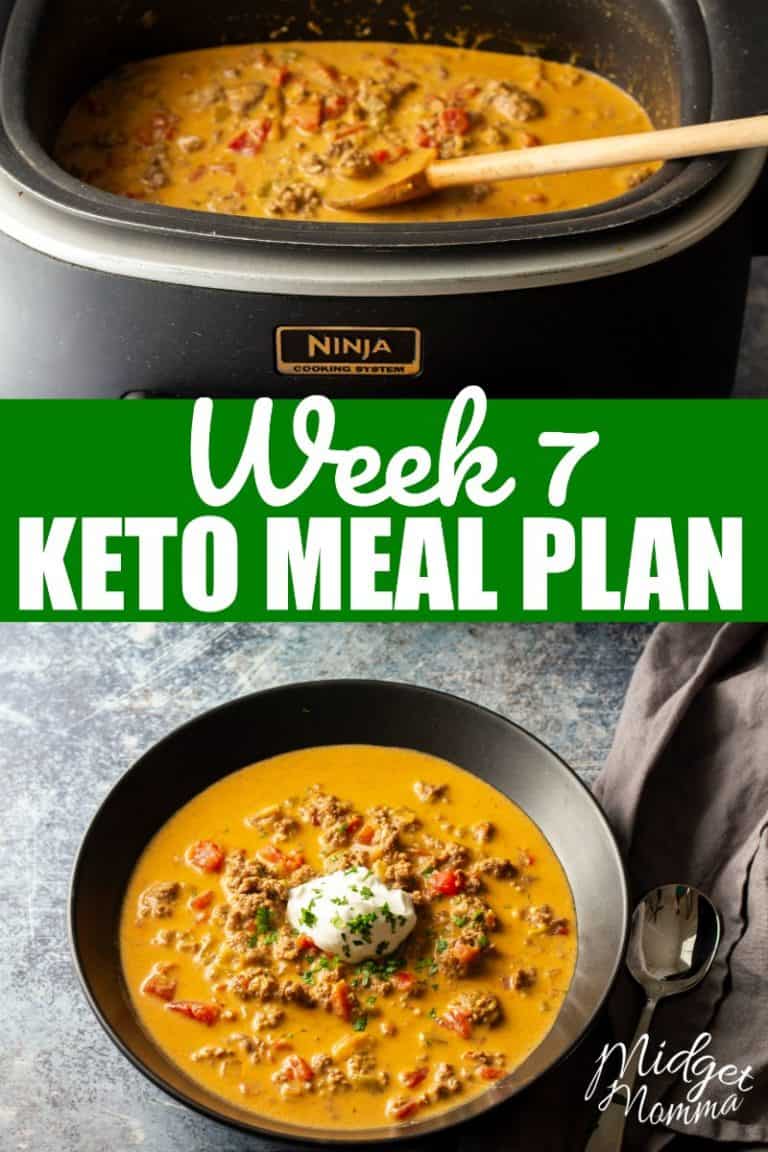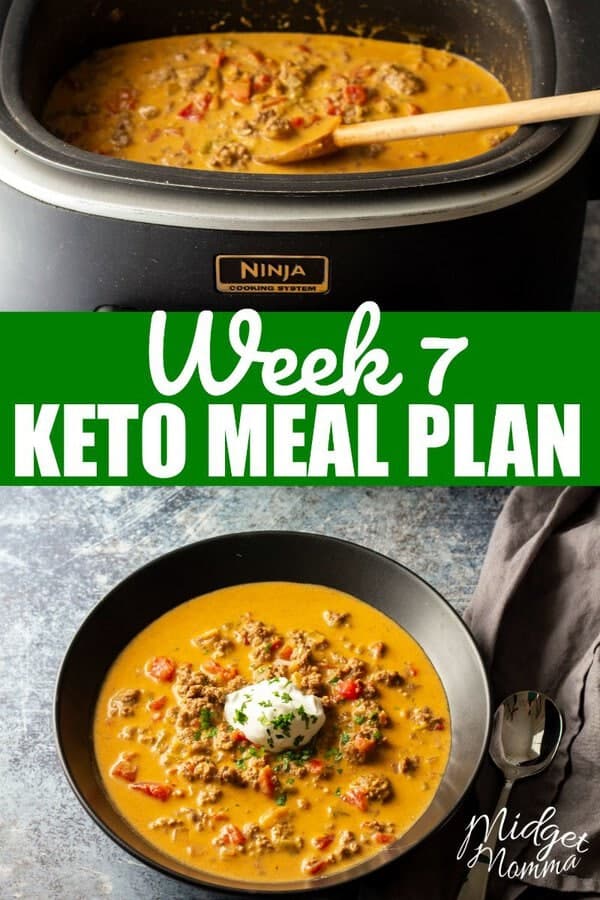 Keto Diet Meal Plan Week 7
I am going to warn you that this week I am doing things as easy as possible, as last week my 2 year old broke her leg and it has been crazy crazy here. I am totally in mom survival mode, as she has been in a splint since she broke it and we will finally get the hard cast tomorrow. Which I am sure is going to bring even more "fun" to the house, since she is already stir crazy with not being able to move on her own.
So if this weeks meal plan is a bit on the redundant side for you check out other weeks meal plans and change things up to fit what you need.
I also know that not everyone eats 3 meals a day and a snack, so totally make the meals work for you. If you don't eat breakfast, just skip that one. Personally I have coffee for breakfast, either Keto Coffee or Bulletproof Coffee.
Whenever we have salads, I make full of veggie salads with lettuce, green peppers, lunch meat, cheese ect that fits in with what I need for the day. I cut the veggies up and the meats up and let everyone make their own salads.
I didn't include desserts in the meal plan, however if you are wanting some tasty Keto Desserts we have quite a few that we love. I make them as needed, I don't actually plan for them in my meal plan.
If you need snack ideas, be sure to check out the Keto Snacks post.
Keto Diet Meal Plan Week 7
Sunday
Breakfast: Keto Bagels  with bacon egg and cheese
Lunch: Buffalo Chicken stuffed Celery
Dinner: Crockpot Cheeseburger soup
Monday
Breakfast:Keto Bagels  with bacon egg and cheese
Lunch: Buffalo Chicken stuffed Celery
Dinner: Chicken And Broccoli Alfredo with salad
Tuesday
Breakfast: Bacon and eggs
Lunch: Bacon Ranch Pinwheels
Dinner: Hamburger Lettuce Wraps and a veggie
Wednesday 
Breakfast: Bacon and eggs
Lunch: Bacon Ranch Pinwheels
Dinner: Crockpot Taco Soup
Thursday
Breakfast: Bacon and eggs
Lunch: Buffalo Chicken stuffed Celery
Dinner: Steak on the grill with Lemon Roasted Asparagus
Friday
Breakfast: Bacon and eggs
Lunch: Cucumber slices with Garlic & Herb Cheese and lunch meat roll ups
Dinner: Roasted Split Turkey breasts and a veggie
Saturday
Breakfast: Bacon and eggs
Lunch: Cucumber slices with Garlic & Herb Cheese and lunch meat roll ups
Dinner:Portobello mushroom pizza
Sunday
Breakfast: Bacon and eggs
Lunch: leftovers and clean out the fridge
Dinner: Tuna Melt Stuffed Peppers
Keto and Low Carb Diet Tips