Here is week 3 of our Keto Diet Meal Plan. This Keto Diet Meal Plan can be adjusted to what works for you. If there is a recipe that has ingredients you don't like you can switch it out for a different recipe. You can also adjust your servings and your meals to fit with in your macros for the day. If you are looking for more Keto Diet Meal Plans you can check out our full set of Keto Diet Meal Plans here.
If you are planning on going on vacation this week, check out my tips for sticking with Keto while you are on Vacation.
If you are just getting started with the Keto Diet or Low Carb diet then it is important to know the different types of Keto Diet. If you are still trying to figure out what the best way of eating will be for you, then the Difference between Keto and Low Carb will help you.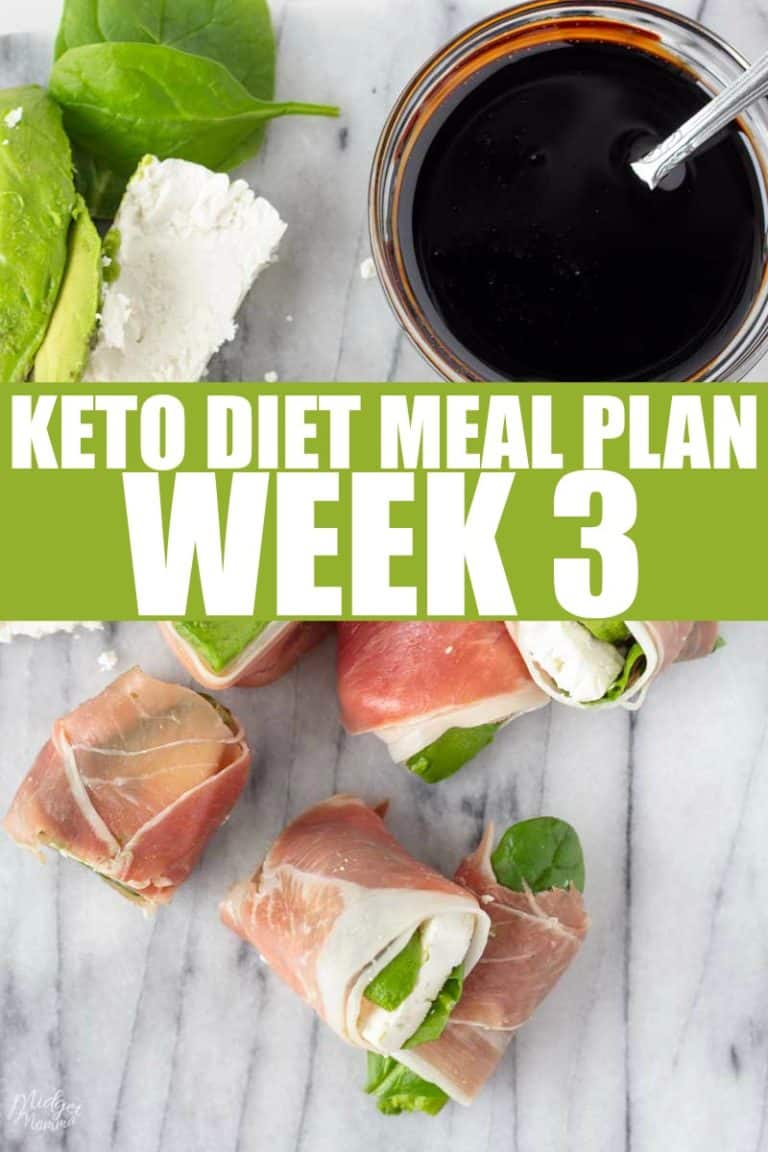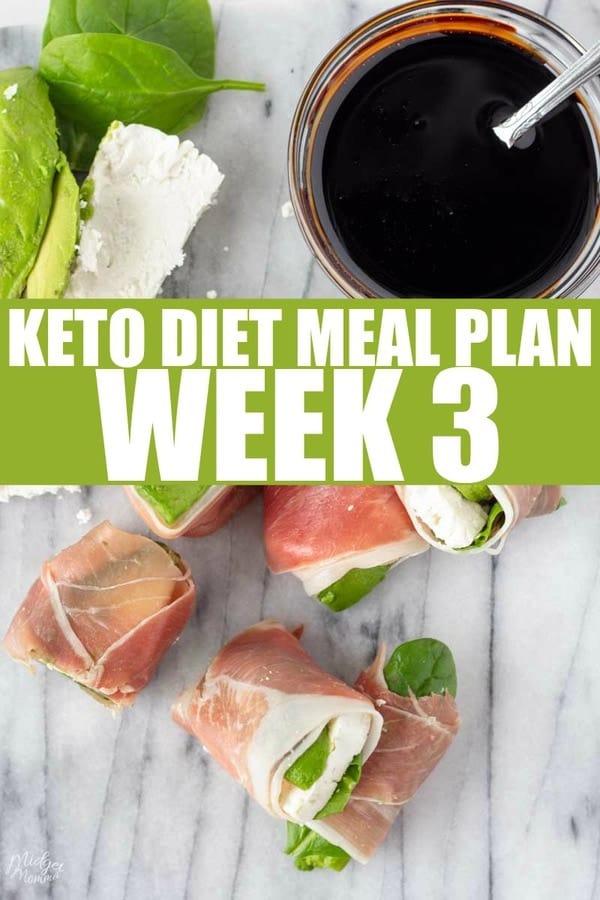 Keto Diet Meal Plan Prep
One thing I find that makes my life easier is to prep snacks and have them already in snack containers so it is easy for me to grab and go as needed. We have a great list of Keto Snacks that you can check out if you are looking for more keto snack ideas.
You can also use meal prep containers and do the same for lunches if it will make your life easier. I know it makes my life easier to be able to grab and go.
Whenever we have salads, I make full of veggie salads with lettuce, green peppers, lunch meat, cheese ect that fits in with what I need for the day. I cut the veggies up and the meats up and let everyone make their own salads.
Keto Diet Meal Plan Week 3
I know that not everyone eats 3 meals a day and a snack, so totally make the meals work for you. If you don't eat breakfast, just skip that one. Personally I have coffee for breakfast, either Keto Coffee or Bulletproof Coffee most days. I have included breakfast ideas for you as well for those of you who do eat breakfast in the mornings.
Keto Snacks:
Check out the full list of Keto Snacks for more snack ideas.
I have also included next Sunday's meal plan – I normally post Sunday- Saturday but then realized that giving you meal ideas for Sunday on that same Sunday isn't going to have you able to plan ahead of time.
Sunday
Breakfast: Baked Avocado with Egg and Bacon
Lunch: Prosciutto Wrapped Avocado with Feta Cheese and spinach
Dinner: Crock-pot Bacon Cheddar Cauliflower Soup
Monday 
Breakfast: Cheesesteak Scrambled Eggs
Lunch:Sub Roll ups
Dinner: Cheddar Ranch Chicken Thighs and Roasted Cauliflower
Tuesday
Breakfast: Ham and Egg Cups
Lunch: Prosciutto Wrapped Avocado with Feta Cheese and spinach
Dinner: Lemon Garlic Shrimp and Roasted Asparagus
Wednesday
Breakfast: Mexican Egg Bowl
Lunch:Sub Roll ups
Dinner: Spaghetti Squash Lasagna
Thursday
Breakfast: Bacon and eggs
Lunch: Bacon Ranch Pinwheels
Dinner: Grilled Salmon with Avocado Salsa
Friday
Breakfast: Baked Avocado with Egg and Bacon
Lunch: Sub Roll ups
Dinner: Bacon Wrapped Scallops and Roasted Asparagus
Saturday
Breakfast: Bacon and eggs
Lunch: Leftovers in the fridge from the rest of the week
Dinner: Keto Lasagna Stuffed Peppers
Sunday
Breakfast: Bacon and eggs
Lunch: Bacon Ranch Pinwheels
Dinner: Crockpot Corned Beef and Cabbage
Keto and Low Carb Diet Tips