If you have a sweet tooth this buttercream is just right for you. It is sweeter than a lot of buttercream because it has the addition of caramel sauce which is very sweet on its own. Now it does not have as firm of a texture as a classic vanilla buttercream because I reduced the powder sugar but it is still pipeable. Check out here for my home made caramel sauce.
Caramel Buttercream Frosting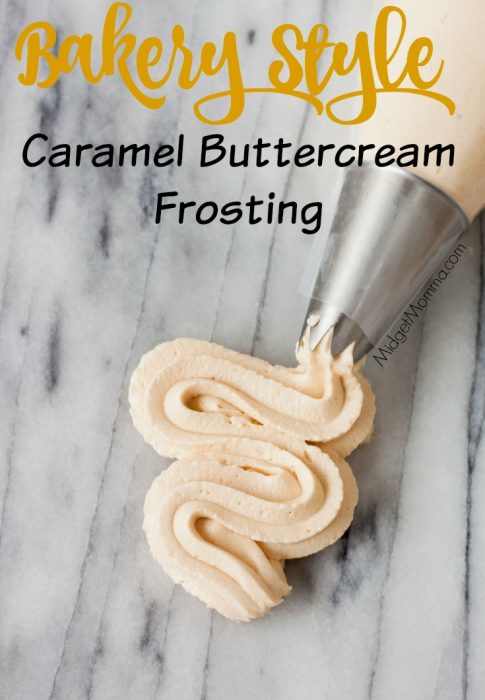 Caramel Buttercream Frosting Ingredients
Caramel Buttercream Frosting Directions
Place your butter in the bowl of your mixer and beat it on medium speed until all smooth.
Reduce the speed down to low and slowly add in the powder sugar until its all incorporated.
Add the caramel and vanilla to the butter mixture and mix on medium speed for five to ten minutes until light and fluffy.
The buttercream can be stored at room temperature for up to three days or in the refrigerator for up to two weeks. When you bring it out of the refrigerator let it sit at room temperature for two hours. Than re-whip it for ten minutes to bring it back to life.