Looking for a unique frosting for your next batch of cupcakes? This Blackberry Buttercream frosting is going to have everyone saying WOW and asking for the recipe!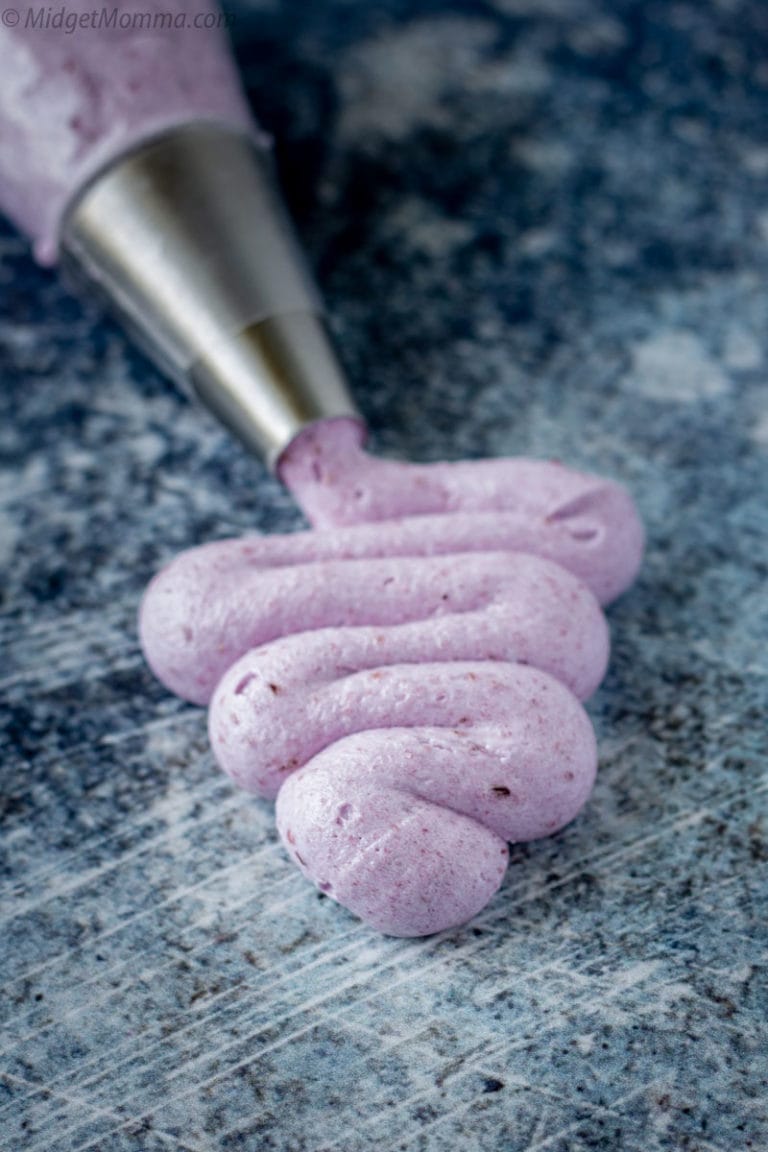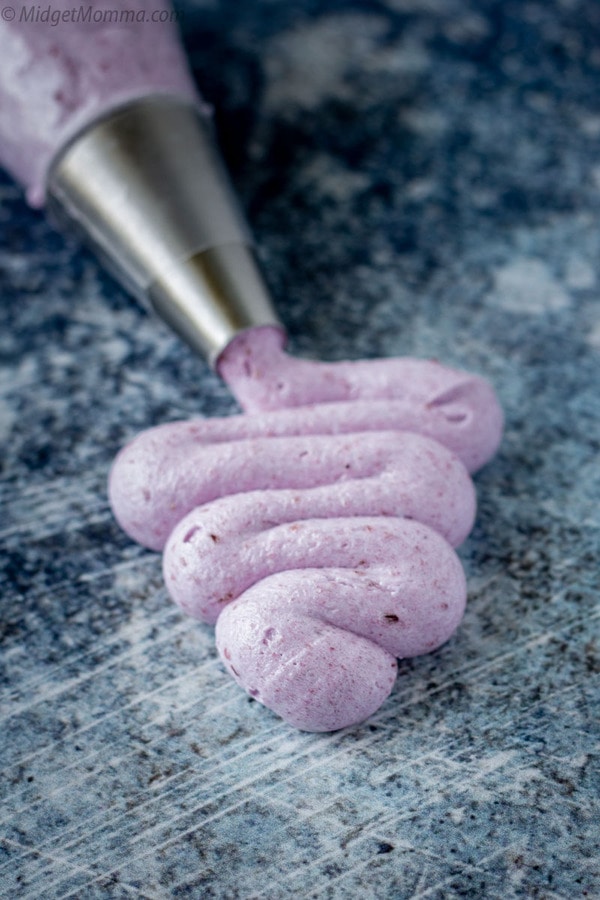 Blackberry Buttercream Frosting
This homemade buttercream frosting is going to make every cupcake you make even better! This bakery style buttercream frosting is made with blackberry jam and gives you the perfect light and fluffy buttercream frosting.
Blackberry Buttercream Frosting is seriously one of my favorite buttercream recipes! One of my favorite things about my Blackberry cupcakes made with fresh blackberries is topping them with this Bakery Style Blackberry Buttercream Frosting! Yes the cupcake is amazing, but this blackberry icing I can totally eat with a spoon! It is THAT good! Not that I will admit I have…
Easy Buttercream Frosting Recipes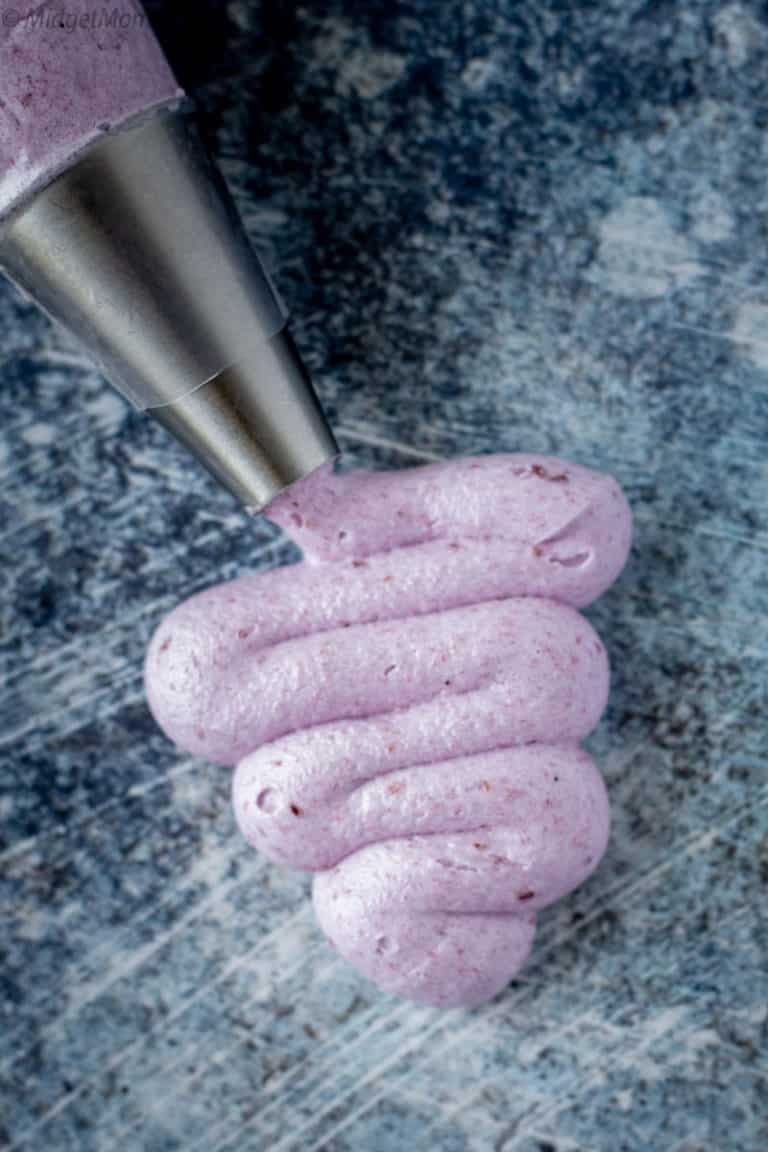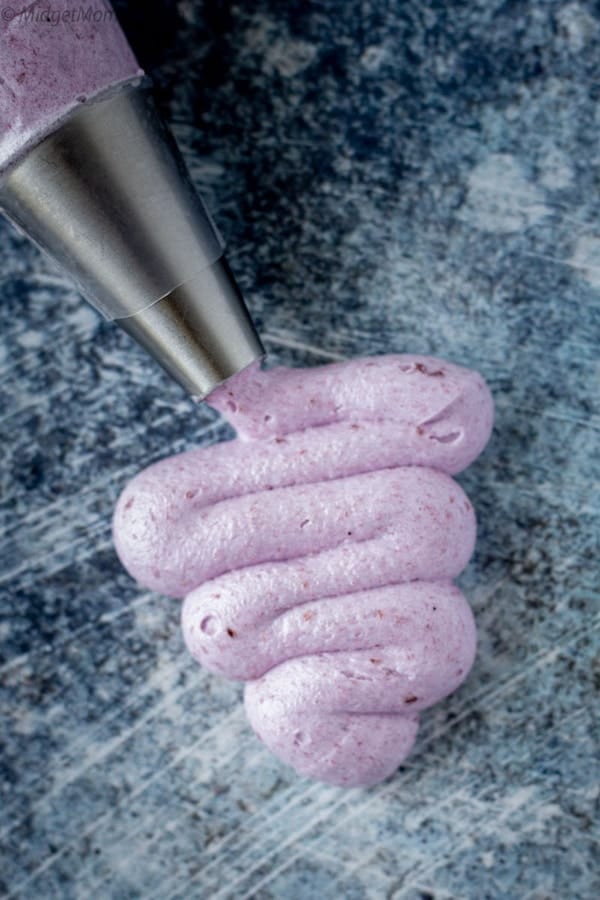 Coloring Frosting with Berries!
One of the great things about using berries or a jam when making frosting is that they color the frosting beautiful colors naturally. The blackberry jam will color this frosting a pretty shade of purple which I personally love.
However if you are wanting a deeper or brighter purple like you see on my blackberry cupcakes then you will want to add a few drops of purple food coloring.
If you want to get adventurous and use a homemade blackberry jam go for it. I just stick with the store bought stuff because it is easier.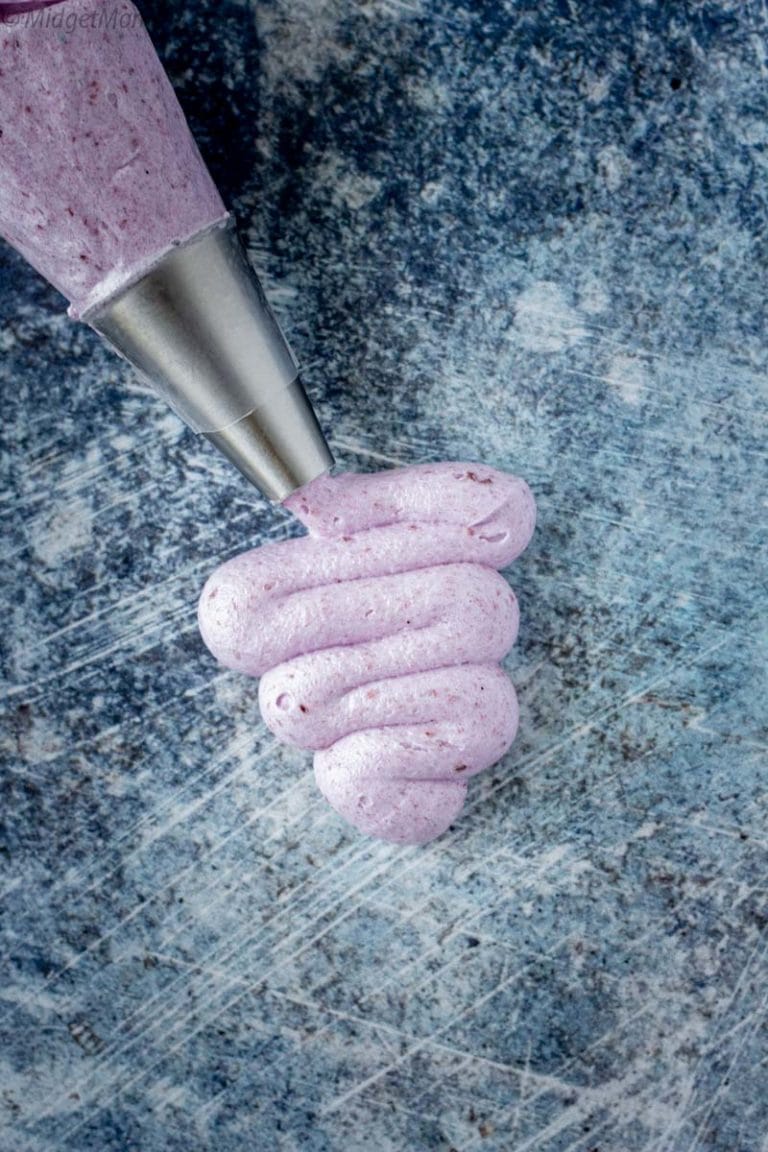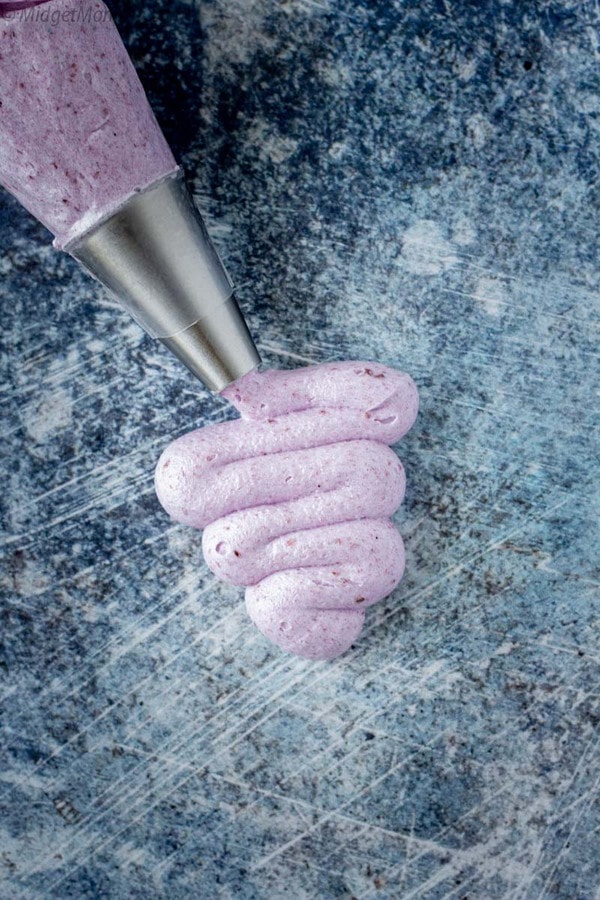 What Flavor cupcake goes with Blackberry Frosting?
My personal favorite cupcake flavor to use blackberry cupcakes there is just something amazing about that flavor combo. If you are looking for other cupcake flavors, check out my chocolate cupcakes and vanilla cupcakes.
Yes I know I keep bringing up how amazing this blackberry frosting is paired with the Blackberry cupcake. But I am going to say it again, If you are wanting on AMAZING cupcake, then you are going to want to make this blackberry frosting and then also make some blackberry cupcakes.
This frosting recipe will make enough frosting for 24 cupcakes. Once the cupcakes are cooled,  top each cupcake with the frosting. I like to make a frosting swirl when I do this. Then top each cupcake with a fresh blackberry! Not only are they beautiful, but they also taste amazing!
If you are using this frosting to frost a cake, this frosting recipe will make enough frosting to frost an 8 inch or a 9 inch round cake. However this buttercream recipe is super simple to double or triple the recipe, so you can easily use it to make larger cakes too.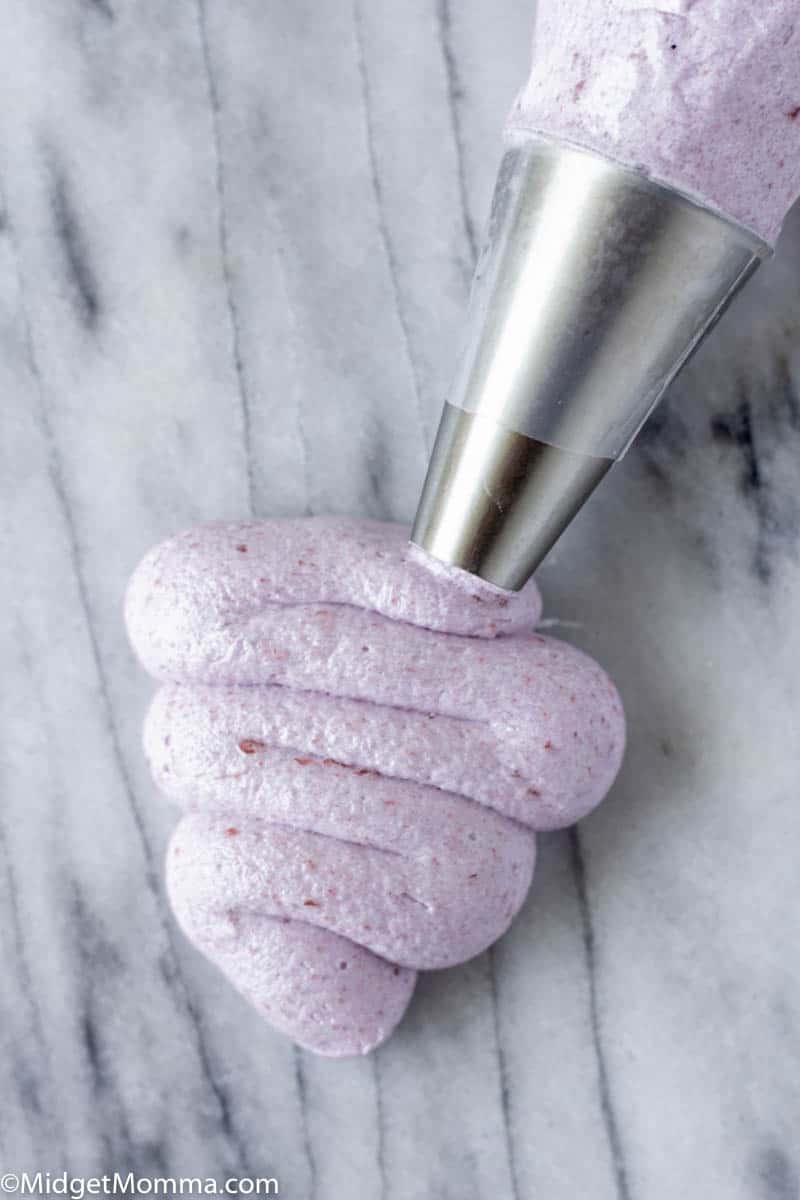 How to Store Buttercream frosting
The buttercream can be stored at room temperature for up to three days or in the refrigerator for up to two weeks.
How to rewhip buttercream frosting after storing
When you bring it out of the refrigerator let it sit at room temperature for two hours. Then re-whip it for ten minutes to bring it back to life.
How long can buttercream frosting sit out?
I store my buttercream in the fridge and then rewhip it when I want to use it. If you have already frosted a cake or cupcakes this buttercream frosting can sit out for up to 3 days.
How many days in advanced can I make Buttercream frosting?
You can make this buttercream frosting 3 days in advanced of when you want to use it and store it at room temperature. You can make this buttercream frosting up to 2 weeks ahead of time if you are going to store it in the fridge.
Can you Freeze Buttercream Frosting?
You can freeze chocolate buttercream frosting for up to 3 months. I suggest using a freezer bag or a plastic container. if you are using a freezer bag b sure to squeeze all of tee air out of the bag before putting it in the freezer.
Easy Cupcake Decorating Frosting Tips
This blackberry frosting is perfect for decorating cupcakes. If you have never decorated cupcakes, be sure to check out these posts to help you.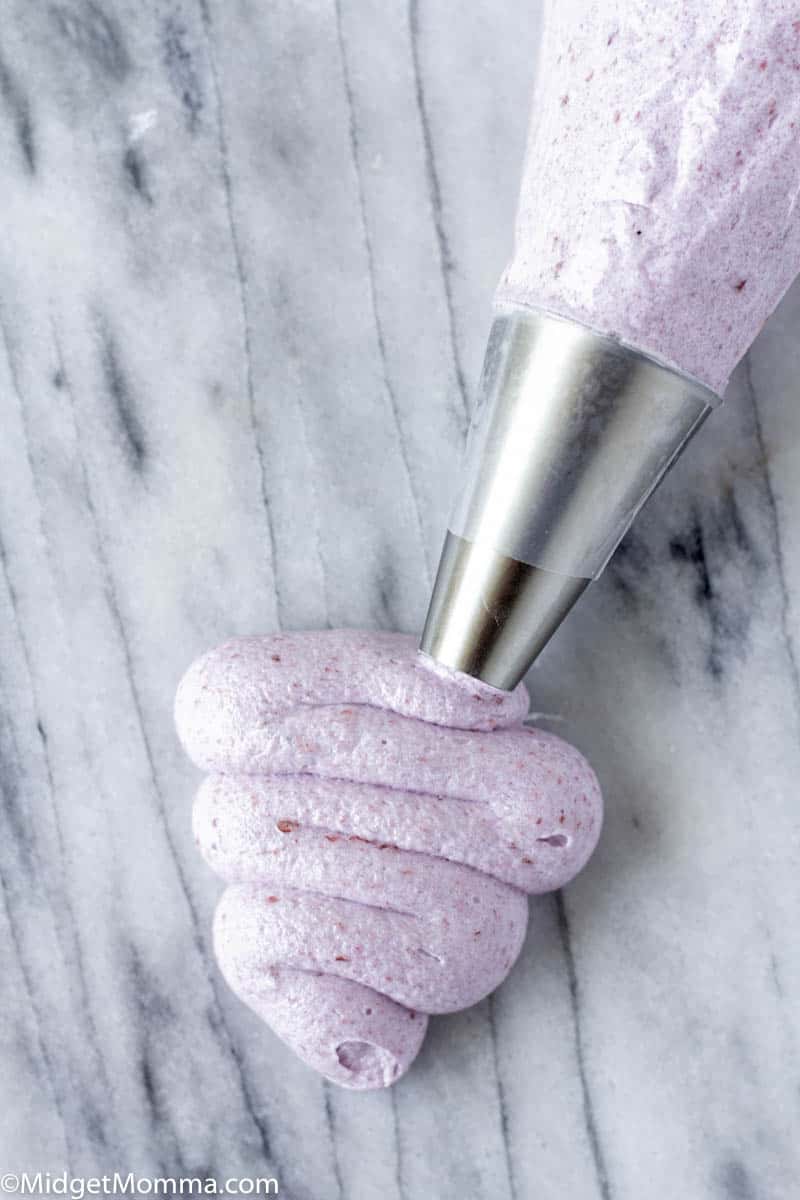 Blackberry Frosting Ingredients
butter
shortening
confectioners sugar
water
seedless blackberry jam
vanilla extract
purple food coloring (optional)
How to Make Blackberry Buttercream Frosting
Making this buttercream frosting is easy, first you are going to use a mixer to mix your butter and shortening well.
Then slowly add in your confectioners sugar and mix well.. Be sure to add this slowly and little by little or you will end up with confectioners sugar flying out of the mixer. That is not a fun mess to clean up!
Once you confectioners sugar is mixed well with the butter and shortening turn your mixer off and add the blackberry jam, hot water, vanilla and food coloring if you are going to use it.
It is VERY important that you use hot water when you are making buttercream frosting, cold water, room temperature water and warm water do not give you the proper buttercream consistency that you need.
Once you have added the blackberry jam, hot water, vanilla and food coloring, turn your mixer back on to medium high speed and let mix for 10 minutes.
You will see your frosting get super light and fluffy and that is when you will know that it is ready to be used to frost cupcakes.
Homemade Cupcake Recipes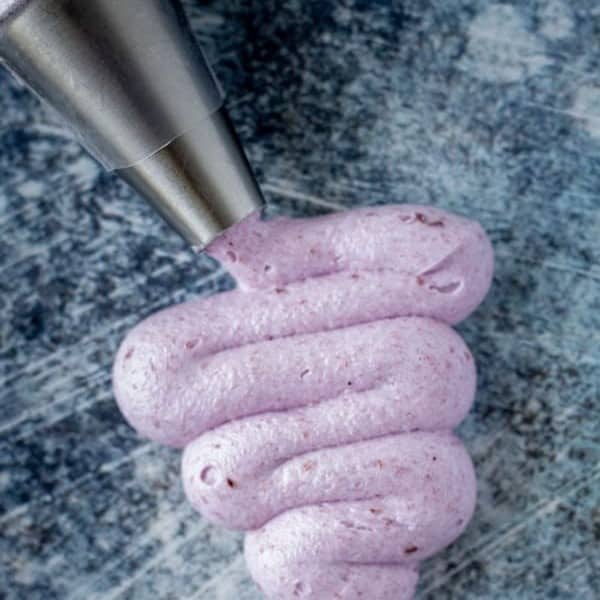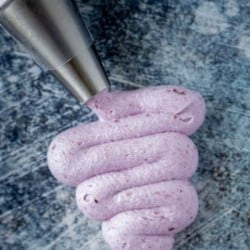 Blackberry Buttercream
Servings
If you love blackberry recipes and you love amazing cupcakes then you are going to LOVE this blackberry Buttercream recipe!
Instructions
Place your butter and shortening together in the bowl of your mixer. Mix them together on medium speed until they are nice and creamy.

Turn the mixer down to the lowest setting and slowly incorporate the powdered sugar into the shortening mixture. Once you have added all the sugar to the mix pour in the hot water, blackberry jam, vanilla and food coloring.

Turn the mixer up to medium-high speed and continue mixing for 10 minutes until light and fluffy.
Calories: 311kcal | Carbohydrates: 42g | Fat: 16g | Saturated Fat: 6g | Cholesterol: 20mg | Sodium: 70mg | Potassium: 7mg | Sugar: 40g | Vitamin A: 235IU | Vitamin C: 0.7mg | Calcium: 4mg | Iron: 0.1mg
Blackberry Buttercream
Dessert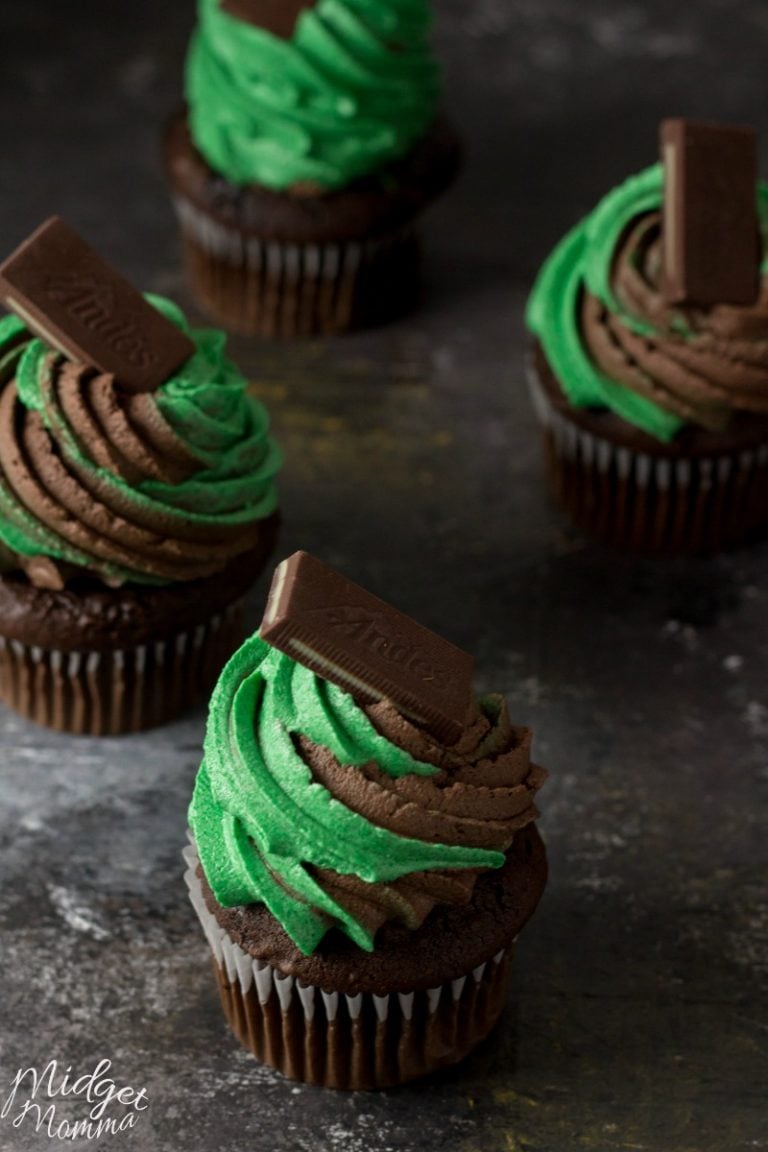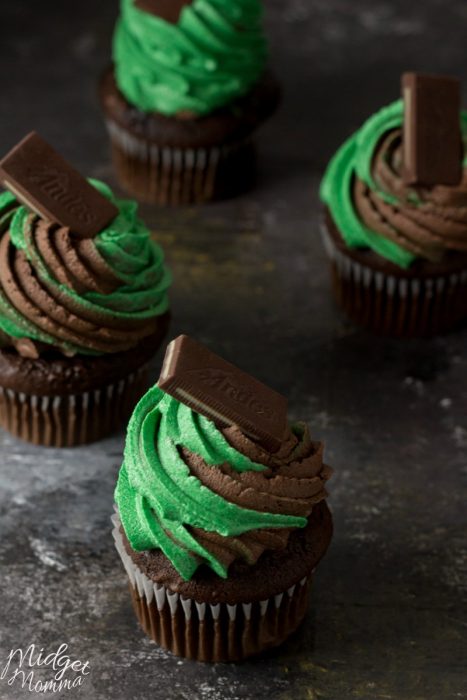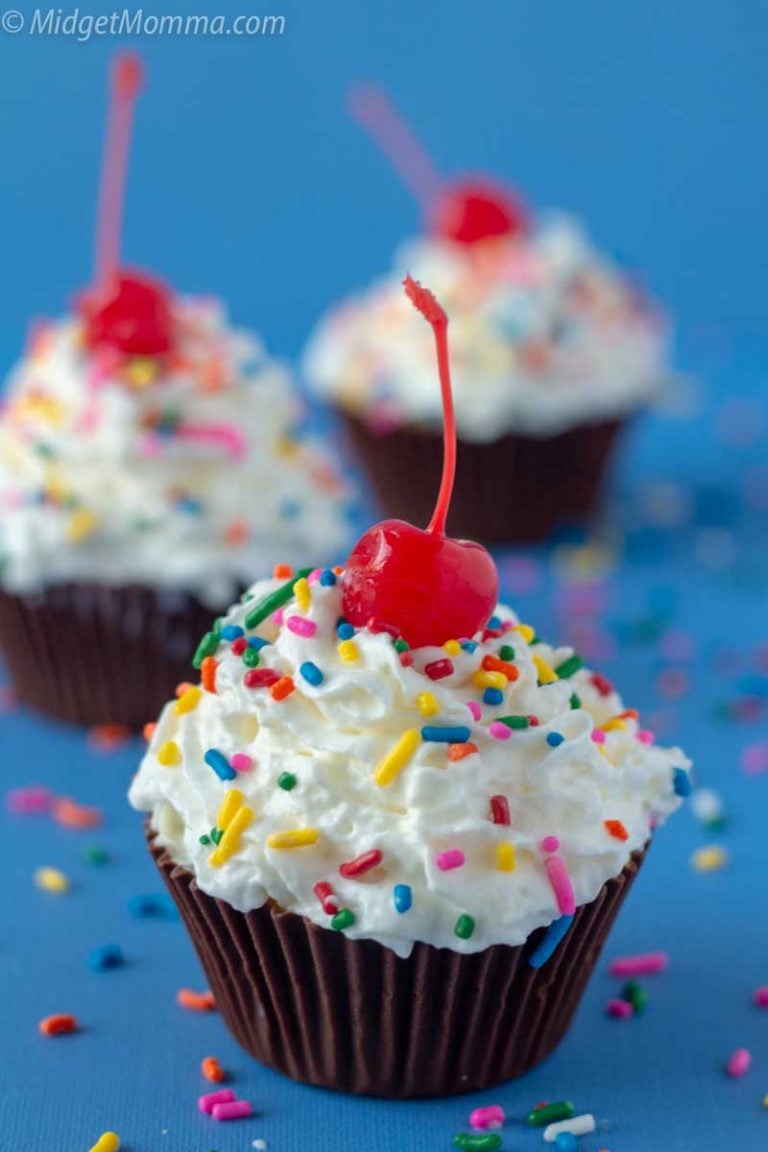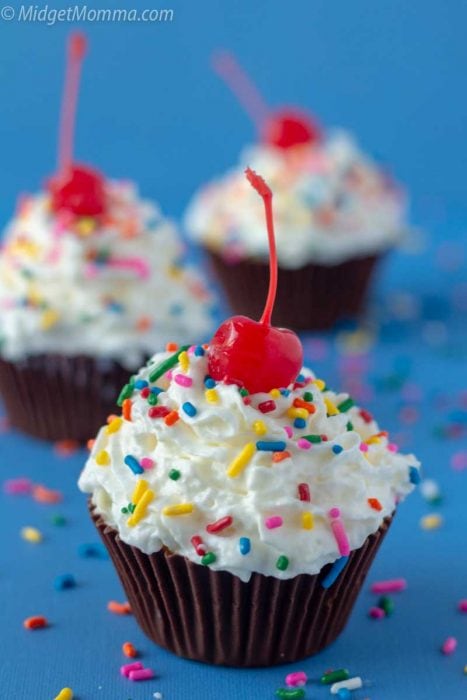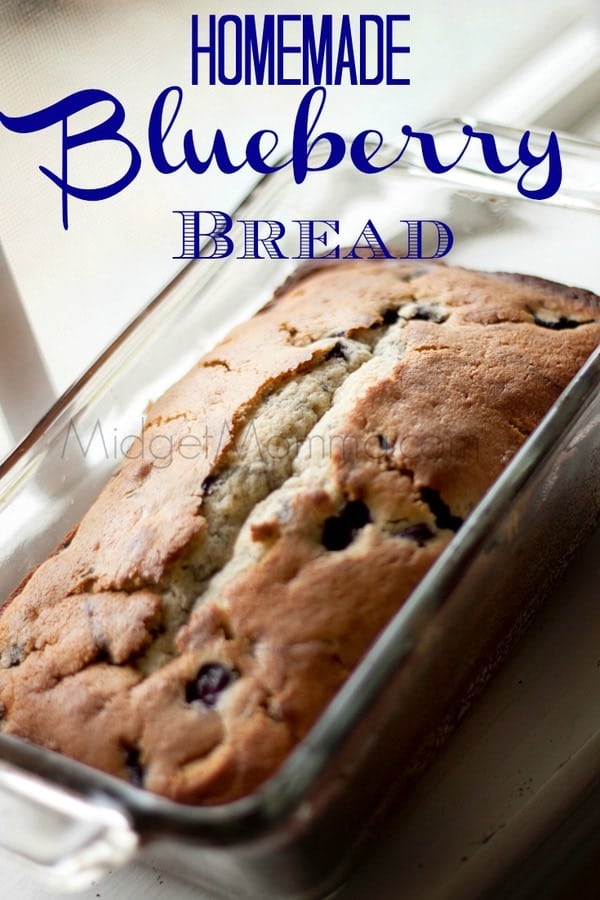 Do yourself a favor and print out the How Many Quarts in a Gallon? and other liquid measurements printable to help you with your measurements in the kitchen!
It has you covered with everything, from cups, to pints and more! I have mine hanging on my fridge. It makes a super easy cheat sheet for whenever I am cooking and need to use liquid measurements.
Join the newsletter
Subscribe to get our latest recipes right in your inbox every time we post a new one!