How to Make Perfect Cake Pops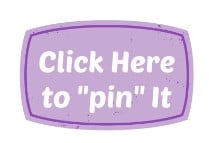 I am not going to lie the first time I made cake pops I said I didn't want to make them again. Well guess what I've made them again and again! They can be a little hard to do the first time but once you get how to do them down they get easier. Here is the recipe I like to use for my cake pops and some great tips I have learn along the way of many… many trial and errors.
Tips for making perfect cake pops
For a smooth cake pop you need to roll the cake balls very smooth.
 If you get cracks in the coating its from having drastic difference in temperature of the coating and the cake ball itself.
If you get air bubbles you might be stir the cake pop in the chocolate. You just want to dip the pop straight in chocolate and not stir it.
Melt the chocolate in a small glass to dip the pops in.
 You can use a cookie scoop to get them the same size.
Ingredients for making perfect cake pops
1 cake mix
8 oz. buttercream frosting
2 (16 oz.) packages Candy Coating
1 tablespoon shortening
lollipop sticks
Directions for perfect cake pops
Prepare and bake cake mix as directed on box. Allow to cool for about 30 minutes. Crumble cake into a large bowl. Add frosting and mix thoroughly with hands. Measure cake mixture and roll into 1″ sized balls. Place on a wax paper lined baking sheet. Place in the fridge for 20-30 minutes to firm up. Dip the lollipop stick in a small amount of coating before inserting into the cake ball. Melt the candy coating according to directions on package and add the shorting, be careful not to overheat. Dip cake pops in melted candy and allow excess coating to drip off  by tapping the your wrist and place in the Styrofoam block or a box with holes to set.