Here is this week's meal plan! I hope that these meal plans each week help you. I try to stick to keeping things as easy as possible. The easier things are the easier it is it for me to stick to this way of eating.
If you are looking for snacks, be sure to check out the Keto snacks list. It will help you with your planning to have snacks on hand if you need them!
Keto Meal Plan: Week 18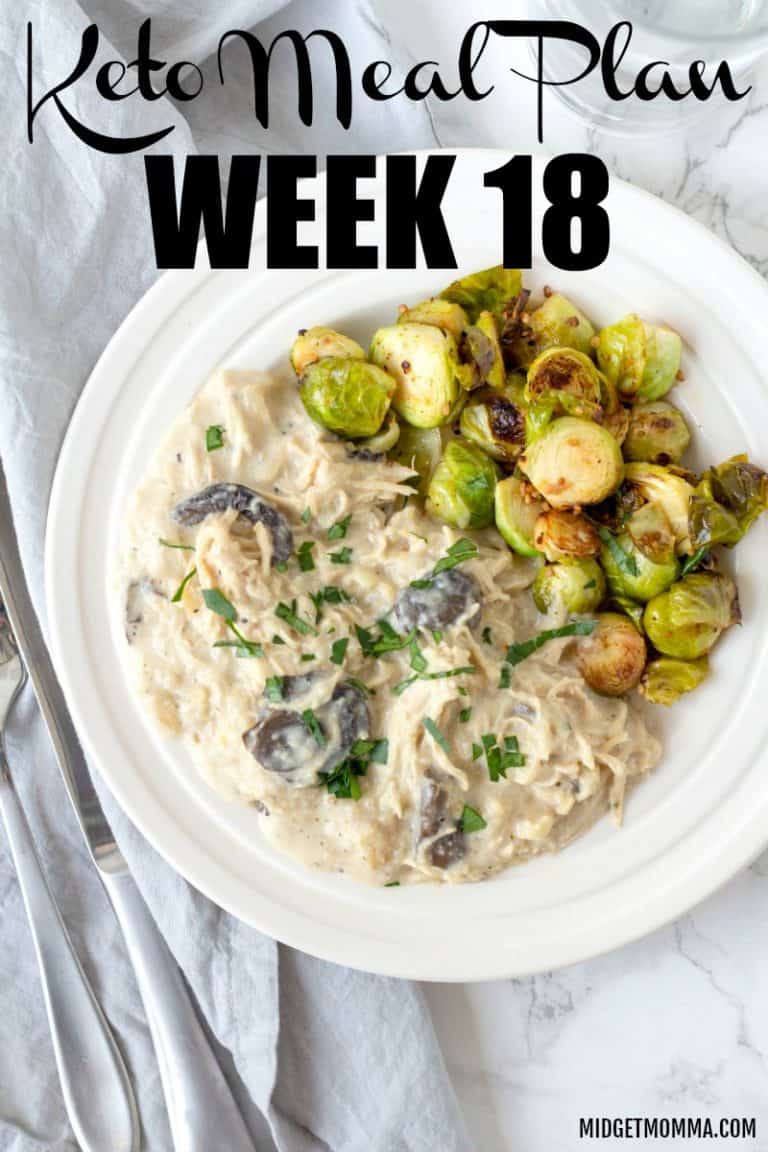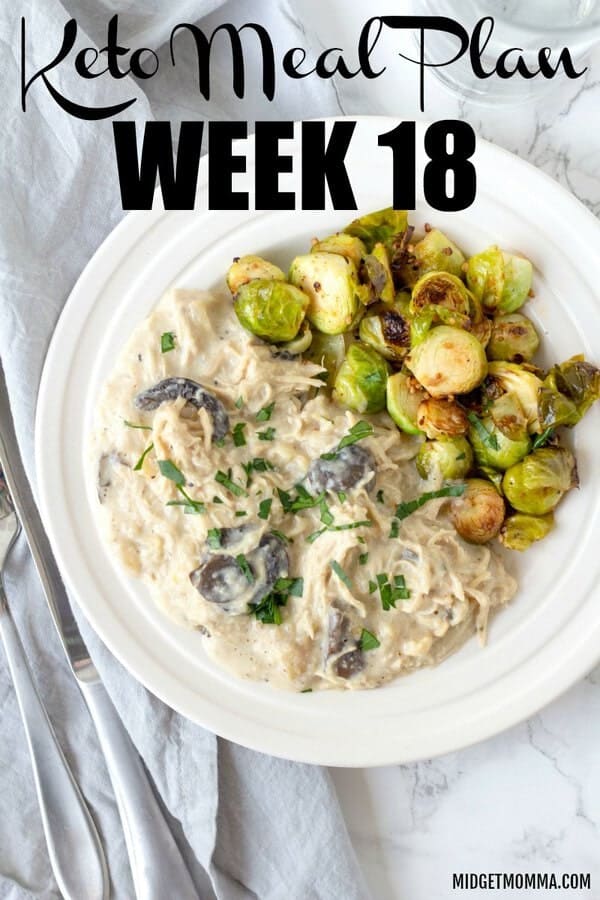 I plan 3 meals a day with this meal plan because for some just starting out they eat 3 meals a day. Some people as they are eating keto longer end up only eating 2 meals a day, and there are some who eat 1 meal a day. Whichever way you eat keto, that works for you stick with it and you can easily adjust the meal plan to fit your needs.
Keto Breakfast
If I choose to have breakfast then it has been quick and easy bacon and eggs. I know people say they get bored of them, but I change it up and do sausage or pork roll sometimes.
However I have been a fan of bacon and eggs for as long as I can remember, so I never get bored of them. You can also check out this Keto breakfast ideas list, that has a bunch of other tasty keto breakfast ideas including Keto Bagels!
If I am out and about in the mornings, then I tend to swing thru and grab one of the Low Carb Starbucks Drinks. If I am going to be heading to Walmart, most of the time I tend to grab one of the Keto Snacks Walmart has and that keeps me good until I get home.
Keto Lunch Ideas
I also lately have been on the go and wanting quick and easy things for lunch, this week with all of the craziness I loosely planned my lunches and will be rotating between crockpot buffalo chicken dip (on top of cucumbers and in lettuce wraps), Keto Taco Soup and Cucumber bites with garlic and herb cheese.
Keto Desserts
I don't always do Keto desserts but I am planning for them just incase I do want them and so this week have the following items on the list just in case. If you are looking for more desserts, be sure to check out this great list of 40 Low Carb Desserts!
Keto Dinner Meal Plan
I did plan every meal that we will have for dinner this week though. If you are the only one eating low carb in your house, then this might help you with your planning because I do a keto/low carb main dish, a keto/low carb side and then another side that isn't keto or low carb for the rest of the house. I also include a side salad in every meal.
I am just listing the main dish of the meal that we will be having. If you are looking for sides here are a few of my favorite quick and easy low carb sides. You will notice that it is quite a bit of chicken, it was on sale this week so that was the meat I went with. It is one of my tricks to sticking to a budget while eating keto.
Keto Diet Dinner Meal Plan
Sunday – Low Carb Taco Salad
Monday – Salads with Grilled Chili Lime Chicken
Tuesday –  Ranch Chicken Thighs
Wednesday – Lettuce Wrap Burger
Thursday –  Lemon Garlic Chicken
Friday – Green Chili Chicken
Saturday – Crockpot Italian Chicken
I know that some people need to eat out at times, so be sure to check out the Keto Restaurant Guides to help you with your low carb choices.