Here is this week's Keto Diet Meal plan! I hope that these meal plans each week help you have less stress in your life as well.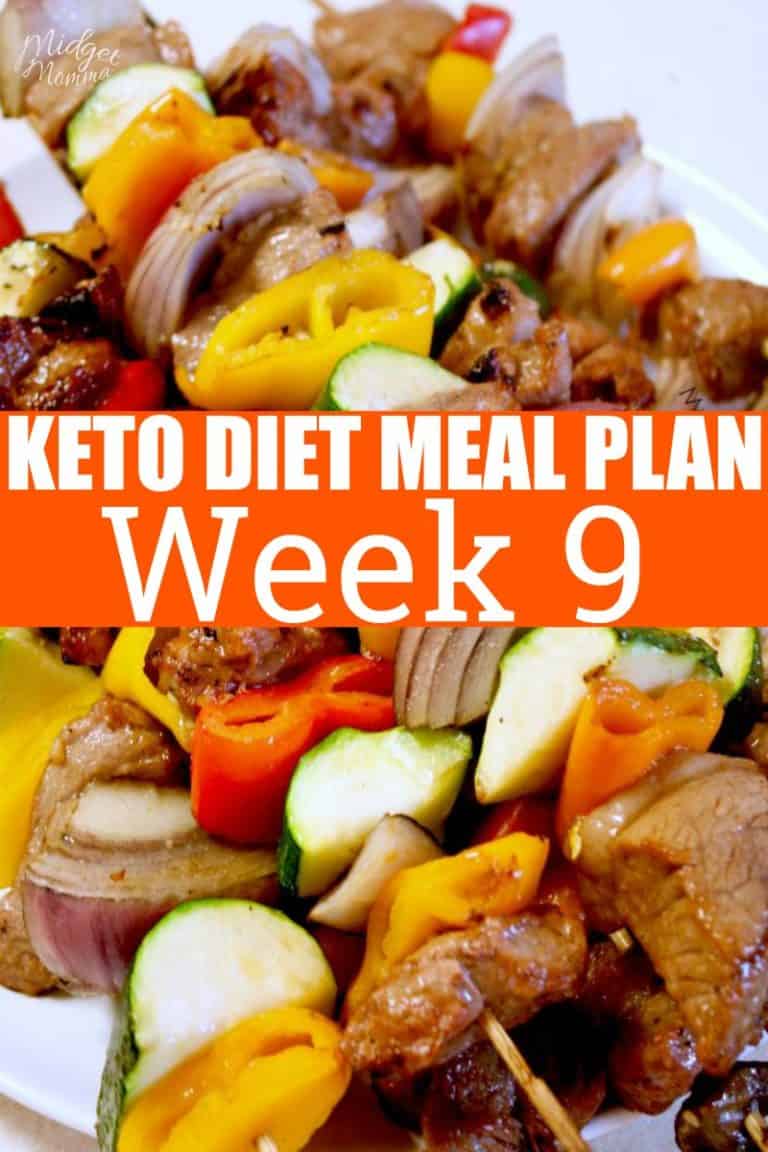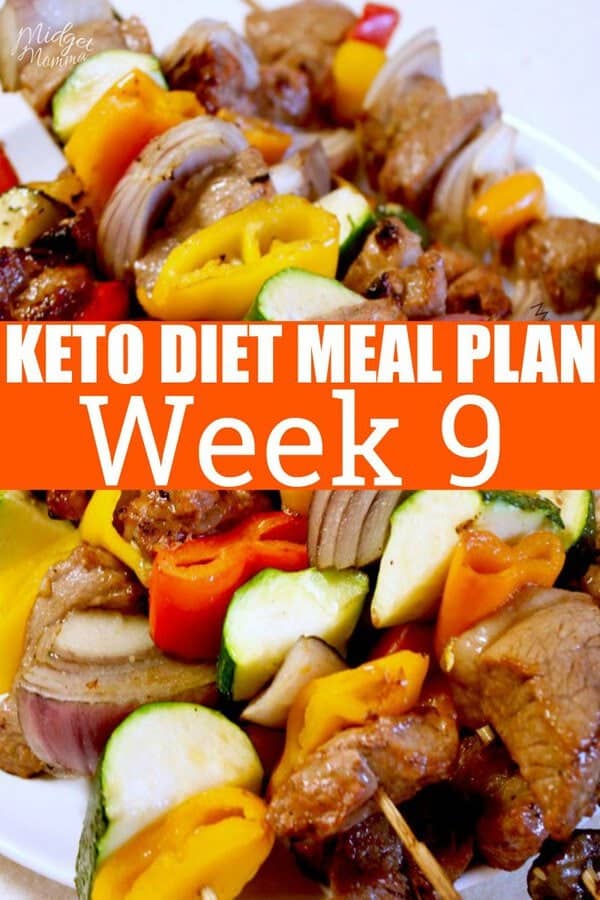 Easy Keto Diet Meal Planning
I hope everyone had an amazing Easter! I took the day off from being low carb/Keto so I could enjoy some Easter bread, jelly beans, candy and desserts that I love. However I was able to stay on track for my main meal by enjoying some Prime Rib, asparagus, cauliflower and deviled eggs.
Now that Easter is over, tomorrow I am jumping right back to my low carb eating tomorrow. If you are in the same boat, do not beat yourself up about going off track today. Life happens, we need to enjoy life and enjoy the tasty off plan stuff and then jump back on the next day with out beating ourselves up!
I am going to tell you that I TOTALLY went overboard on  hardboiled eggs this week, I am not sure what I was thinking when I made 5 dozen for the kids to dye. But they are going to be enjoyed this week, so if you have extra hard boiled eggs, they will fit perfect in the meal plan I have for this coming week!
Keto Diet Meal Plan Week 9
I know not everyone eats 3 meals a day and a snack, so totally make the meals work for you. If you don't eat breakfast, just skip that one. Personally I have coffee for breakfast, either Keto Coffee or Bulletproof Coffee.
I didn't include desserts in the meal plan, however if you are wanting some tasty Keto Desserts we have quite a few that we love.
Remember you can always switch out a meal that doesn't work for you with any other meals, and I have listed the rest of the keto diet meals plans from previous weeks below.
Sunday:
Easter Meals all day.
Monday
Breakfast: Hardboiled eggs, strawberries and bacon
Lunch: Egg Salad lettuce wraps
Dinner: Easter Dinner leftovers
Tuesday
Breakfast: Hardboiled eggs, strawberries and bacon
Lunch: Egg Salad Sandwich on keto bread
Dinner: One Pan Chicken and Veggies with a salad
Wednesday
Breakfast: Hardboiled eggs and bacon
Lunch: Egg Salad lettuce wraps
Dinner: Steak on the grill with Garlic and Bacon Green Beans and Salad
Thursday
Breakfast: Bacon Egg and cheese sandwich on Easy Keto Bread
Lunch: Low Carb Taco Salad– I will make the meat so I can have this for a few lunches over the next few days.
Dinner: Chicken Bacon Ranch Crockpot Recipe and a veggie (I haven't figured out which one I want to have with it yet LOL)
Friday
Breakfast: Omelets with spinach, bacon and feta cheese
Lunch: Low Carb Taco Salad
Dinner: Cauliflower Soup with Bacon and Cheese and a chef salad
Saturday
Breakfast: Mexican Egg Bowl
Lunch: Leftovers to clean out the fridge
Dinner: Barbacoa Burrito Bowls (The rest of the house will have burritos and I will skip the tortilla) with toppings for everyone to make their own along with homemade guacamole.
Sunday
Breakfast: Bacon and Eggs
Lunch: Low Carb Taco Salad
Dinner: Grilled Steak Kabobs, grilled green beans, Roasted Brussel Sprouts and a salad.
If you are looking for more meal ideas while you are doing your meal planning be sure to check out the previous meal plans that I have posted.
Keto and Low Carb Diet Tips
If you will be eating out at all this week, be sure to check out our restaurant guides.