Having a big fancy Thanksgiving dinner doesn't mean you have to blow the food budget. There are lots of ways that you can save money on Thanksgiving dinner and the rest of the meal.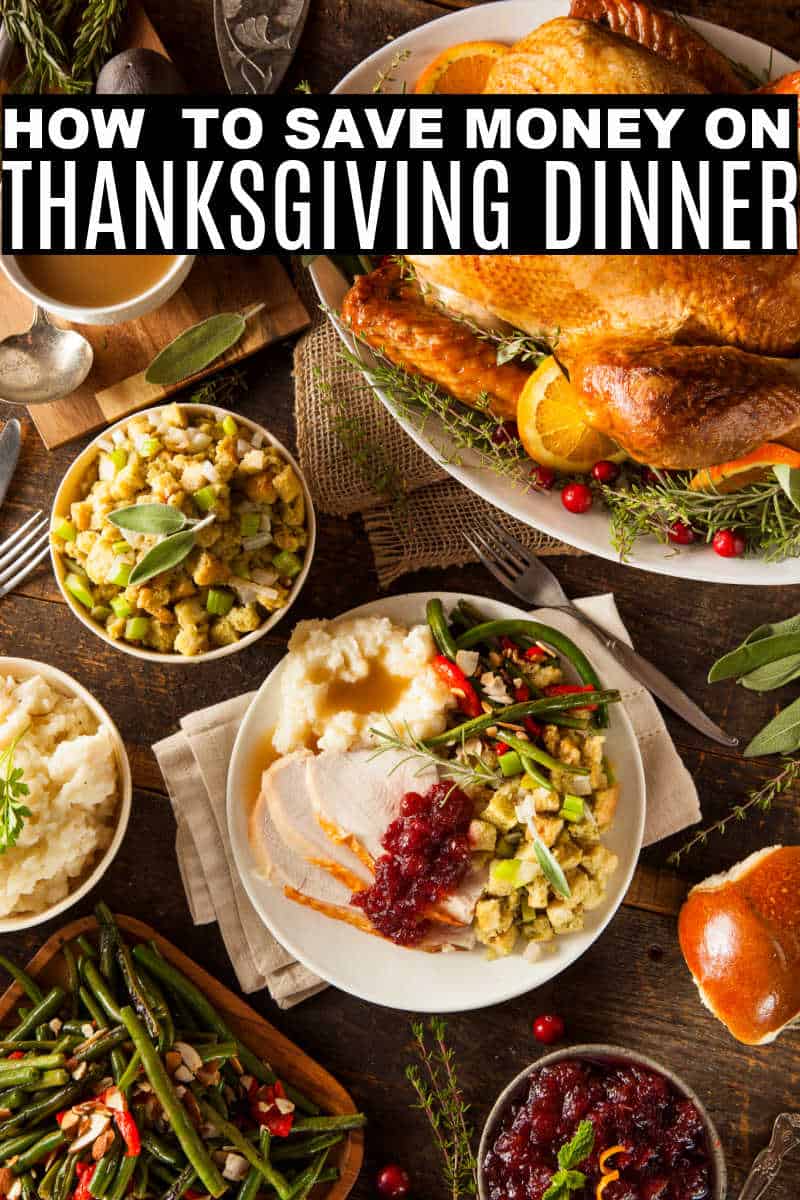 Tips for Saving Money During the Thanksgiving Holiday
Holiday meals can become expensive quickly when you are shopping and wanting to have a big meal, especially if you are having a lot of people join you for celebrating the day. A day of family fun and celebrating could easily become very expensive but it doesn't have to be. Here are some tips to save you money and time during this busy holiday time.
There are lots of different things that you can do to save money on the big Thanksgiving dinner meal. If you are hosting the meal you will want to plan ahead and figure out if you will be the one cooking everything or if you are going to make it a potluck style dinner and have others bring a dish with them. If you are having a large group of people then you will find it best to make a whole turkey, we suggest making our easy dry brine turkey. If you are having a smaller group of people then I suggest making an oven roasted turkey breast.
Start Planning Early
Plan how many Guests you will have.
Knowing how many people will be at dinner will help you with planning how much of everything you will need. This will also help you choose if you want to be the one cooking everything or if you want to do it Pot Luck style.
Make A Menu
Knowing what you want to make for the holiday dinner will help you with getting the shopping done, not being overwhelmed and saving money at the same time. When you are planning the meal know there are many things that you can make in advanced, freeze and then thaw and reheat on Thanksgiving Day which will save you from spending all day in the kitchen cooking on Thanksgiving Day.
Do the Shopping in advanced
Knowing what you are going to serve for dinner a few weeks in advance will save you a ton of money but shopping for them early will save you a lot of money. The grocery ads will have deals on all the holiday grocery items a few weeks in advanced. Shopping each add up till the holiday will save you money and this gives you time to hunt down the deals. If you wait till last minute you will be spending a lot more because you will have missed the deals on the items in previous weeks.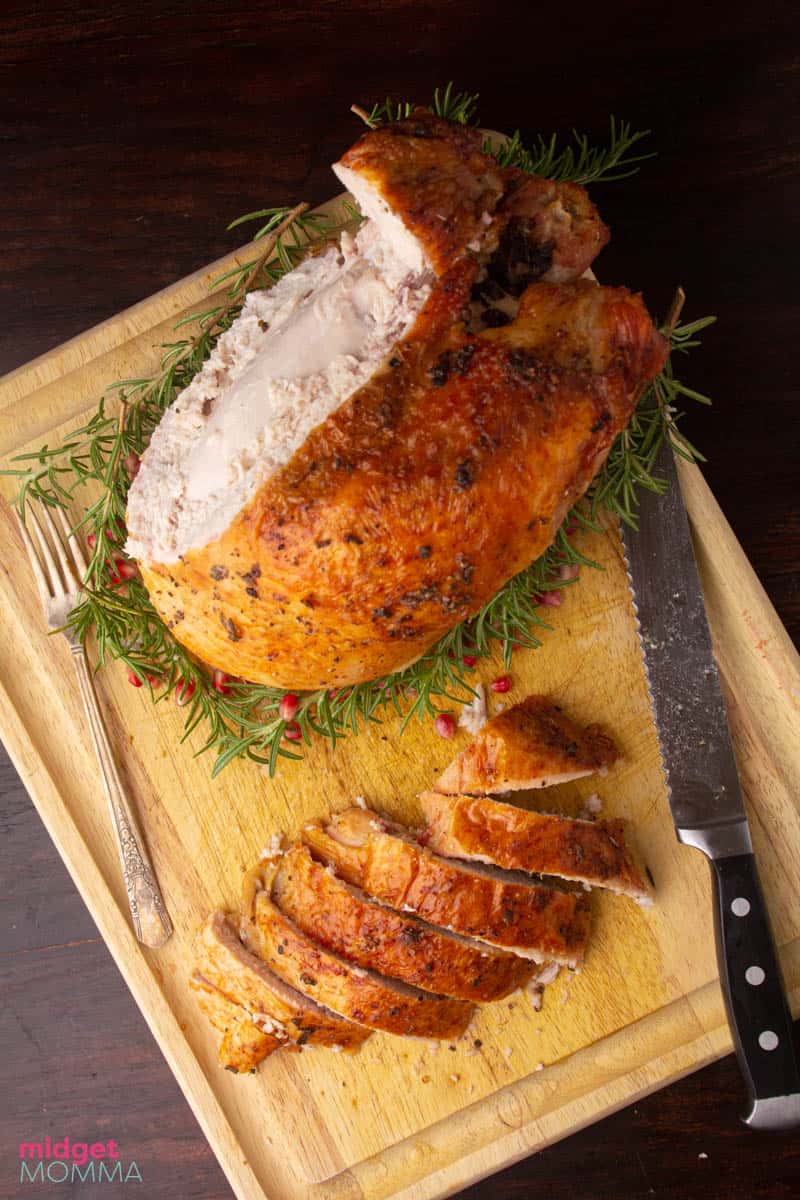 Save Money on the Thanksgiving Dinner Meal
There are lots of ways that you can save money on the Thanksgiving meal without having to give up all of your favorite Thanksgiving recipes.
Get a FREE Turkey
If you are hosting dinner then you are normally the one in charge of the turkey. There are lots of grocery stores that have deals going on starting in October and ending right before Thanksgiving that when you spend a certain amount in the store then you get a free turkey. Use your normal grocery shopping to earn your Thanksgiving turkey for free. Check and see if your stores do a free turkey deal.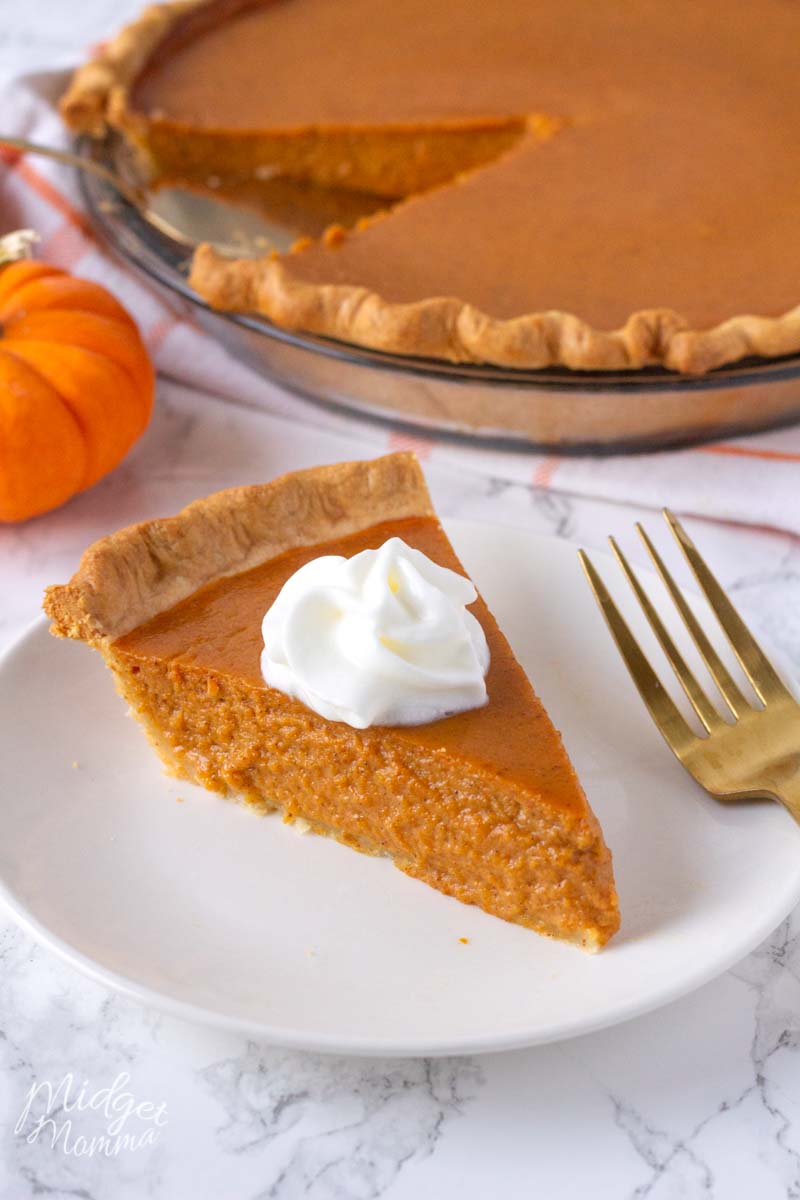 Make Homemade Pies instead of store Bought 
The traditional desserts for Thanksgiving include pie and quite a few different flavors that are all perfect for ending the holiday meal. However if you are buying them premade or even in the frozen section of the grocery store they can take up a large part of your shopping budget.
For example, a store bought pumpkin pie in the bakery or the freezer section will cost you $7-$9 depending on the size, when you are making a homemade pumpkin pie you can make 2 pies for the same price, and even cheaper if you are using homemade pie crust and homemade pumpkin puree. I bought a sugar pumpkin for $4 and it made 8 cups of pumpkin puree which is enough for 4 pies!
I have found that apple pie is the same cost wise as a pumpkin pie at the store and so making your own homemade apple pie will save you quite a bit of money. One of the best things about apple pie filling is you can make it in advanced, freeze it and then thaw it the day before you want to make the homemade apple pie. Then just make the pie crust, dump the filling and put it in the oven to bake.
Thanksgiving pie Recipes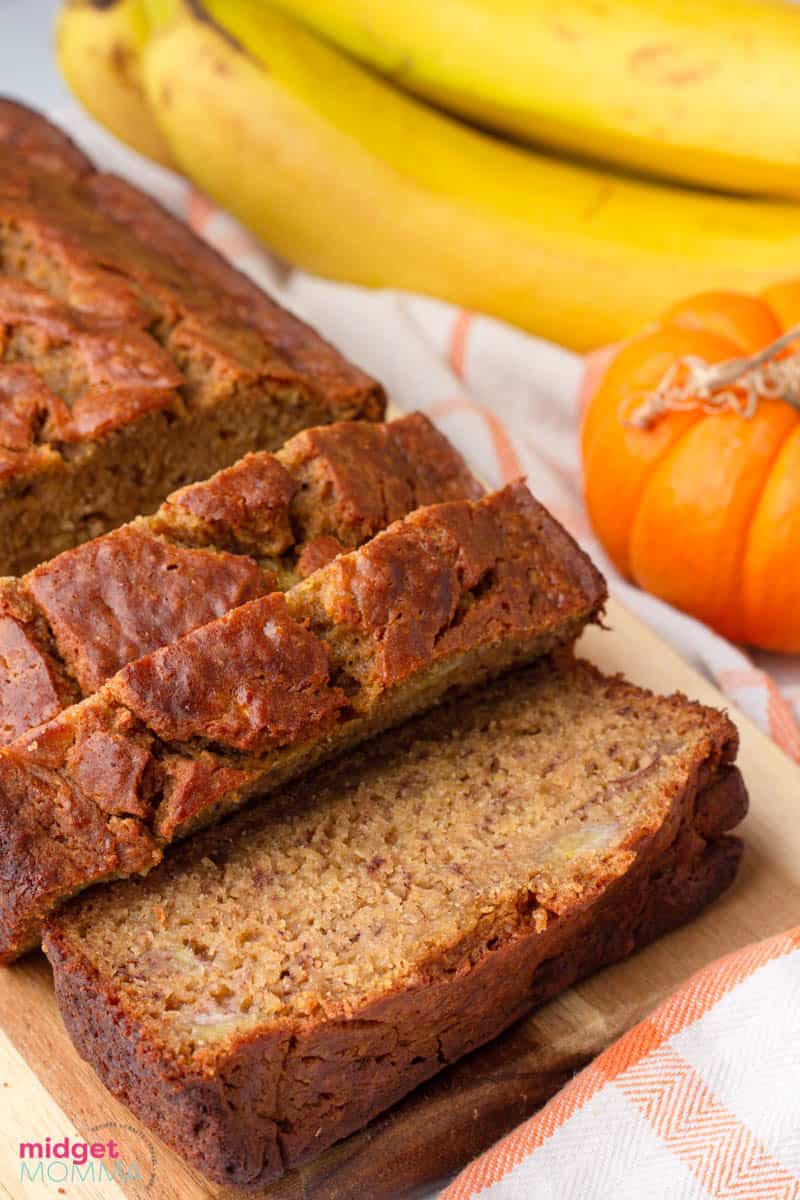 Make your own Quick Breads
Quick breads you find in the grocery store, both the packaged boxed mixes and the ones fresh made in the bakery section are going to cost you a lot more then making them yourself. Another perk to making homemade quick breads is that they freeze amazingly. I will make my Thanksgiving quick breads a few weeks in advanced, then I wrap them in plastic wrap and foil and freeze them. Then the day before Thanksgiving I pull them out of the freezer and let them thaw and serve them with our meal.
Easy Quick Bread Recipes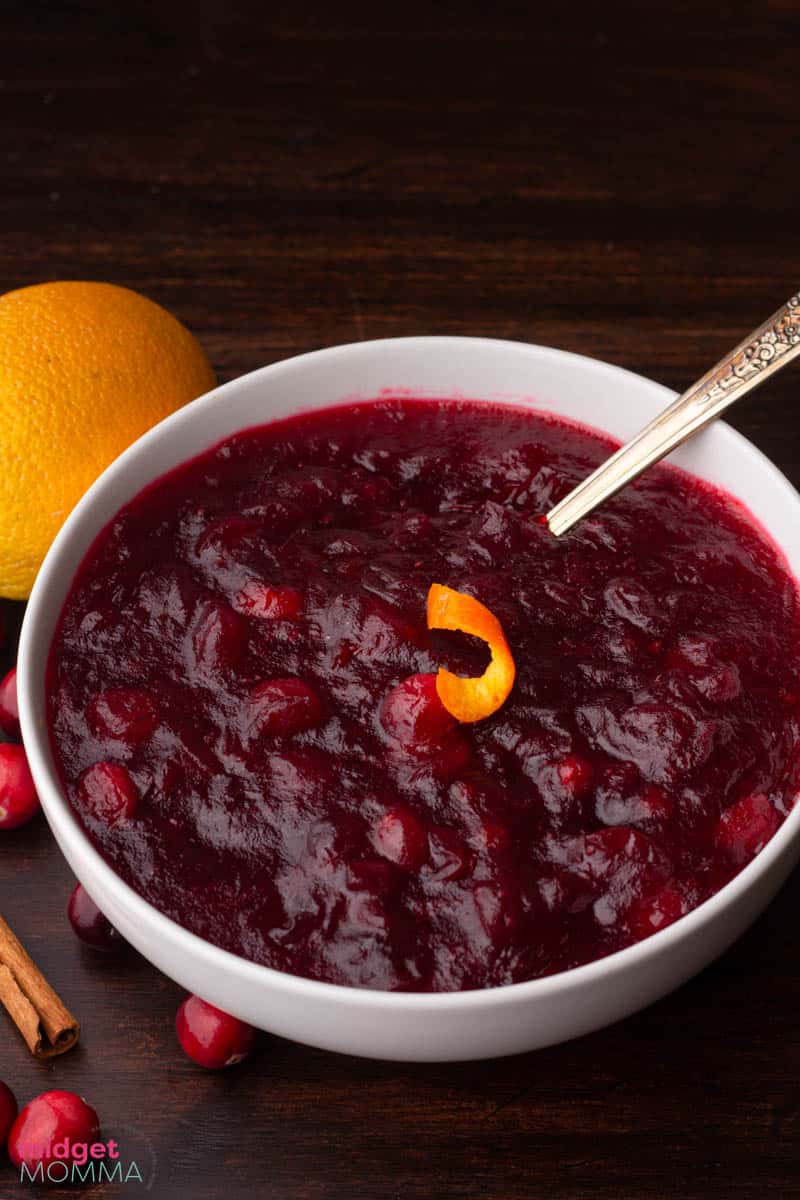 Don't go crazy on the Side dishes
It is very tempting to have a huge selection of Thanksgiving dinner side dishes however you don't have to. Pick a few and pick your favorite and make those. If you are wanting to keep the budget low stick with the cheaper to make items. If you are on a really tight budget then stick to the things that will feed a large group of people on a budget like Baked Macaroni and cheese, homemade mashed potatoes, homemade applesauce, Herb Bread Dressing and homemade cranberry sauce.
Thanksgiving Side Dish Recipes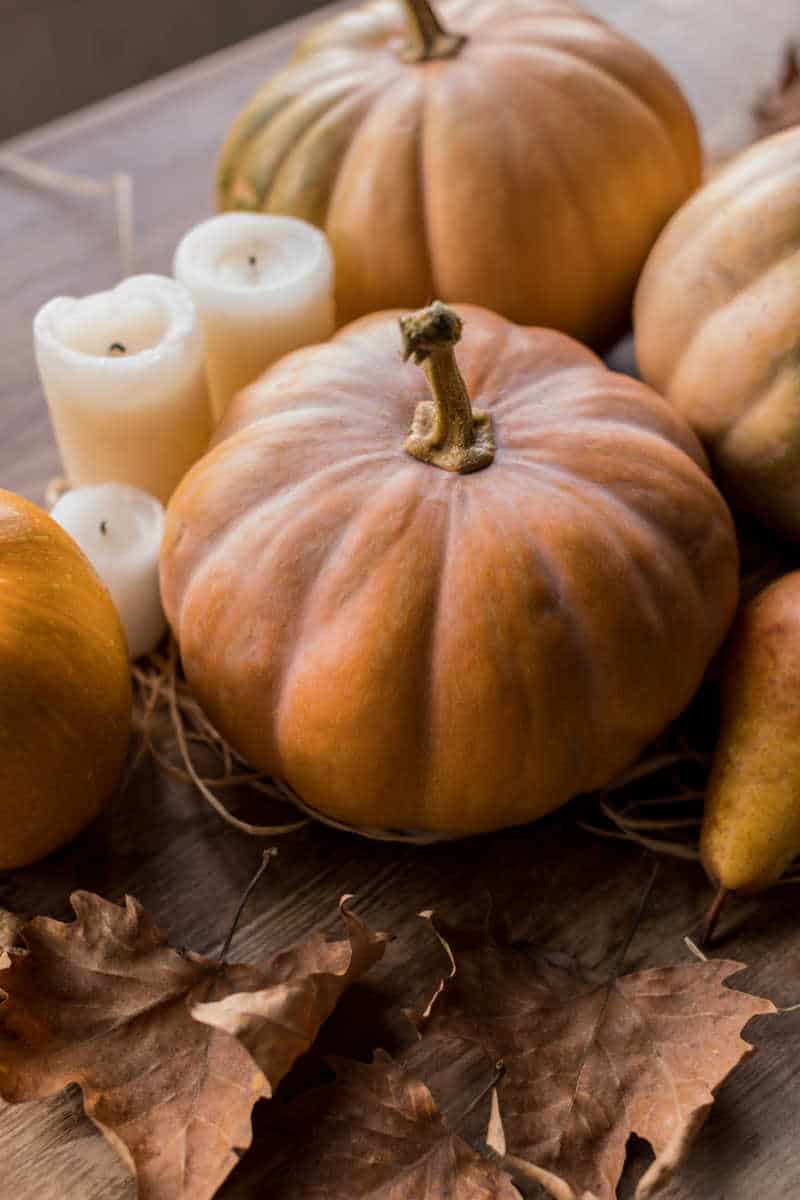 Save Money on Decorations
When it comes to Thanksgiving you do not have to go crazy with the decorating in fact you don't have to decorate at all if you don't want to. Family around the table together is plenty of decorations, but if you are one who loves to decorate for holidays you can keep decorating for thanksgiving done on the cheap. You can use parts of the meal and the dishes to be a part of the Thanksgiving decor and easily make the house, room and Thanksgiving dinner table festive and fun.
Use the food in the decorating.
The dessert table with the pies and then making something like these adorable Turkey marshmallow pops and putting them in a glass will cover the decor of the dessert table.
Use things you already have.
There is no need to go out and buy things as you might already have them on hand. Since Halloween just passed many of us still have pumpkins, use your pumpkins(if you did not carve them) as center pieces for your table. It is chilly here so we can leave the pumpkins outside (as long as they are not carved) and they do not rot. You can also find cheap decorative corn as pumpkin patches are closing down because Halloween is over.
Make homemade decorations.
Have your children (or grandchildren, nieces/nephews ect) Color pictures and write Happy Thanksgiving on them and put them into frames, you can find them for a few bucks at Wal-mart and the dollar store. Not only is this a way to decorate but each year you can put the new picture in the front and have memories of when they were little.
Shop the Dollar Store
Seriously this is my go to place when  I want cheap decorations. I find packs of 8-10 count holiday plates for a buck, table clothes that are holiday themed for a buck and even serving dishes for just a buck.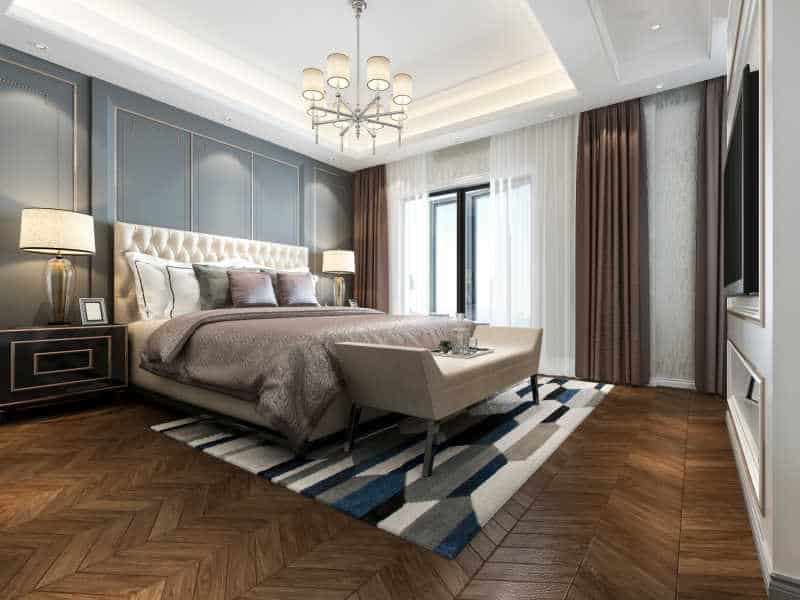 Saving Money when Having visitors that stay over
The holidays bring family and friends from out of town over and many times that includes a day or 2 of them staying at your house. With people visiting that means that you will have extra people for meals and they might forget things that they need.
Put together a guest basket
Put a small basket together of things like shampoo and razors that you have gotten through out the year, and put it where they will be staying. This way if they forget anything it is there already and it saves you from having to either look for it in your house or going to the store with them(if they do not know where it is).
Make Meals ahead of time
Meals for people staying over can add up as well. For the days that are before the holiday you can save yourself money and time before they even get to your house.
Breakfast. Make muffins and pancakes in advance and freeze them, this way you have a yummy breakfast with out having to spend forever in the kitchen preparing it.
Lunch. Many times I have see my parents when we were younger run to the deli and grab subs, this can be expensive but if you make sure to have everything you would need for people to make their own sandwiches on hand then you save the time of running to the deli, and the added cost of them making it for you. It also cuts down on having to remember who ordered/wanted what.
Dinner. Stick with cheaper meals and meals that can be thrown in the crockpot for easier cooking so you have more time to spend with family then cooking meals.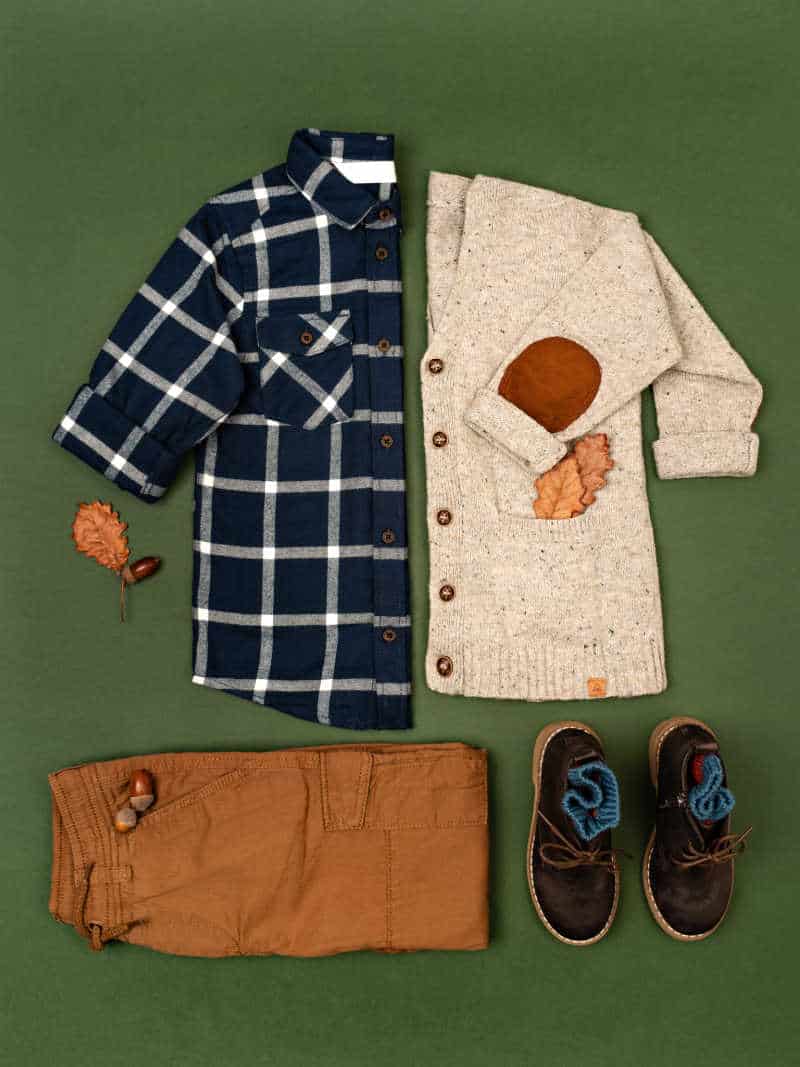 Kids Outfits
We all like our kids to look cute when family comes to visit, but there is a need to go out and buy something just for Thanksgiving. You can get an outfit(like a cute sweater dress or a sweater and nice pants) that you can have your child wear for both Thanksgiving and the winter holidays. If you do not like to have them wear the exact same outfit for both holidays figure out the outfits so they can at leats rewear one part of the outfit for another holiday or as regular everyday clothes.
Instead of buying dress shoes that kids will wear only during the holidays(especially boys) I like to buy black sneakers for my son. Especially now since he is bigger and I am never sure what size he will be in during the holidays. When he was younger I used to buy them after the holidays when they were on sale. They stay nice looking even after being worn a bit but they go with almost any outfit and there is no wasted money for 1 or 2 times of being worn.
Join the newsletter
Subscribe to get our latest recipes right in your inbox every time we post a new one!