We all know that the turkey is a must at the Thanksgiving table but the side dishes totally make the meal. These easy Thanksgiving side dish recipes will perfectly complement your turkey!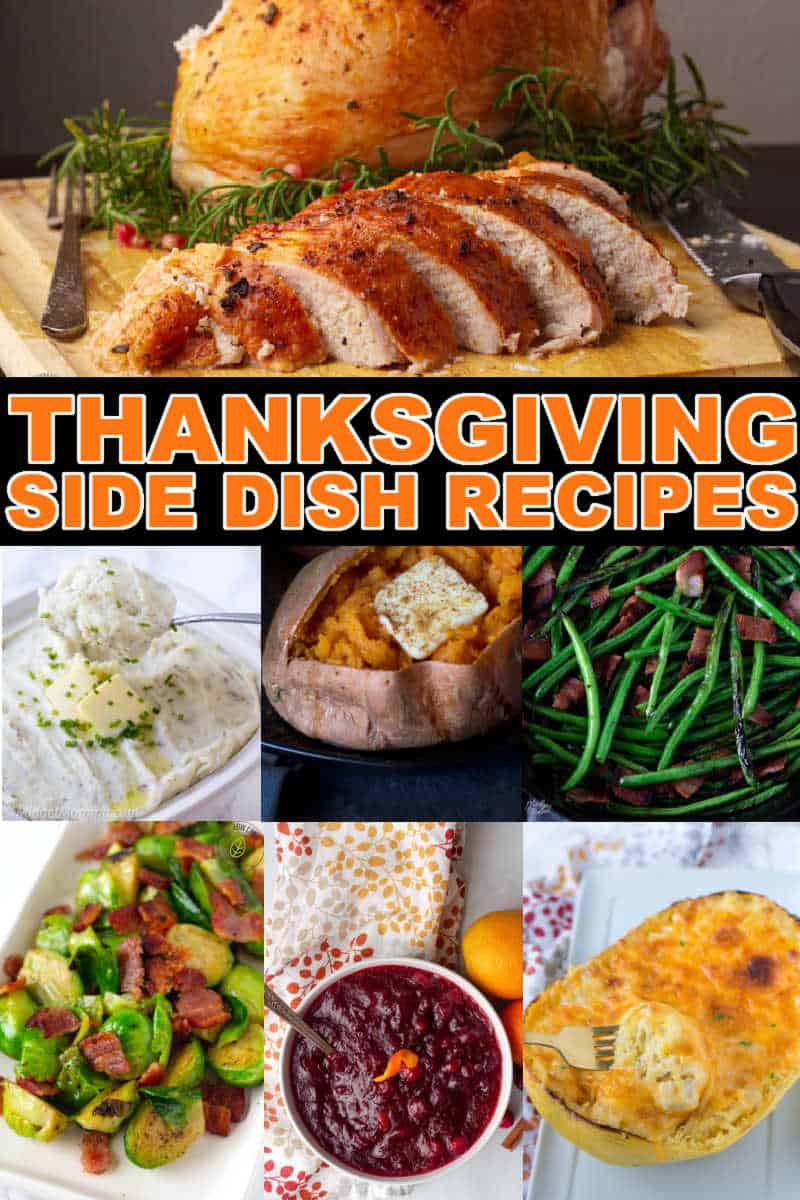 Thanksgiving Side Dish Recipes
Thanksgiving will be here faster then we know it, and that means TONS of cooking tasty and amazing dishes. Thanksgiving Side Dishes are what make the dinner, and that's why we have this great list to get you started!
We all know the turkey in the middle of the table is a must have but it's the sides that will make or break your meal. Of course, that means you want to have amazing Thanksgiving Dinner side dish recipes that your guests are going to enjoy!
We may believe that the turkey is the best part of the meal, but we have to add some vegetables and other tasty sides to the mix to finish out the meal. There are classics on this list like the mashed potatoes, but adding new items like the recently popular Brussels Sprouts makes this list ideal for adding variety!
What is served at a Traditional Thanksgiving dinner?
A traditional Thanksgiving dinner has turkey, stuffing, mashed potatoes, gravy, green beans, corn, dinner rolls, cranberry sauce and pumpkin pie. However I don't always stick to the traditional items, I make variations of them and change things up. I always cook my turkey with my favorite dry brine turkey recipe, make my homemade stuffing, and homemade turkey gravy. Everything else changes each year depending on my mood.
If you are having a small group of people then you might want to consider just making a roasted turkey breast instead of a full turkey.
If you are  hosting Thanksgiving dinner then make sure you check out how to save money on Thanksgiving Dinner.
How Many side dishes do I need for Thanksgiving Dinner?
The amount of side dishes you will need depends on how many people you are having and how much variety you want to have. I personally like to have 3 veggie side dishes, 1 starch (mashed potatoes or a sweet potato dish), cranberry sauce, stuffing and 2 breads (1 quick bread and 1 dinner rolls) when we are hosting dinner.
How to Save Time on Thanksgiving Side Dishes
Thanksgiving can end up with the whole day spent in the kitchen before enjoying the meal, but to be honest that kind of stinks because then you are missing out on family time.
To save time cooking on Thanksgiving day many of these side dishes can be prepped the day before (some even weeks before and then frozen) and then all you have to do is bake them or cook them while your waiting on the turkey to finish cooking.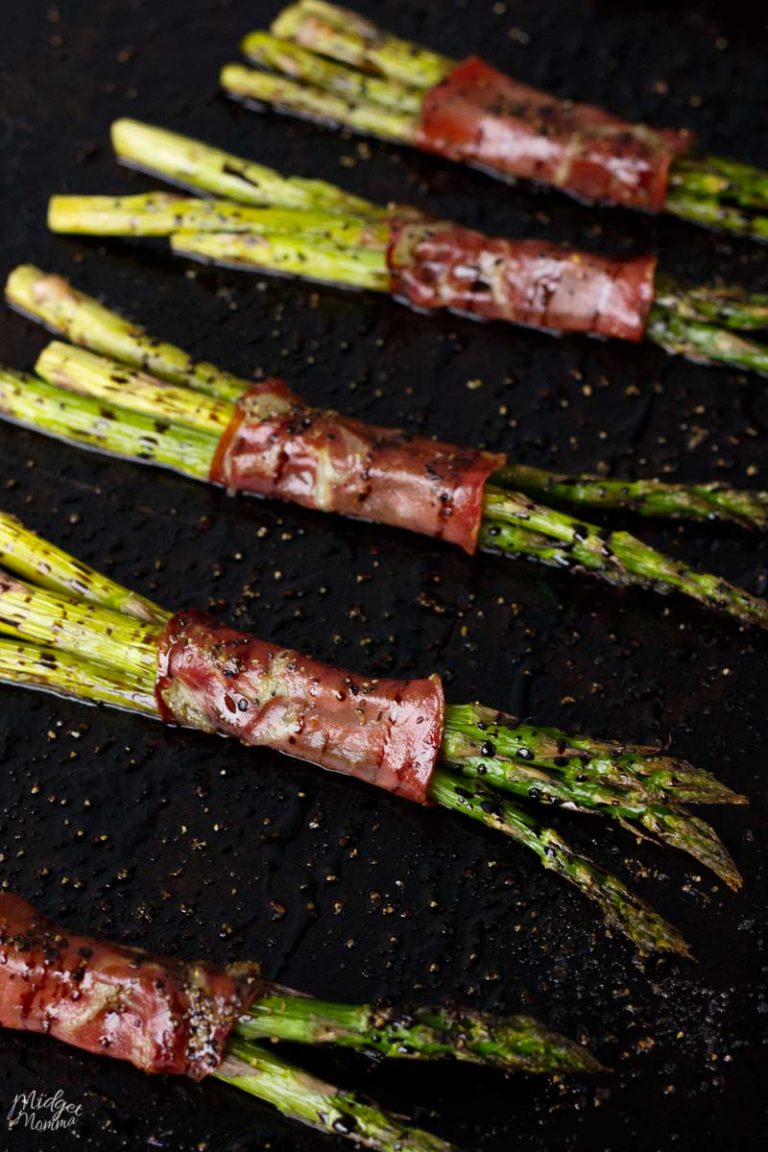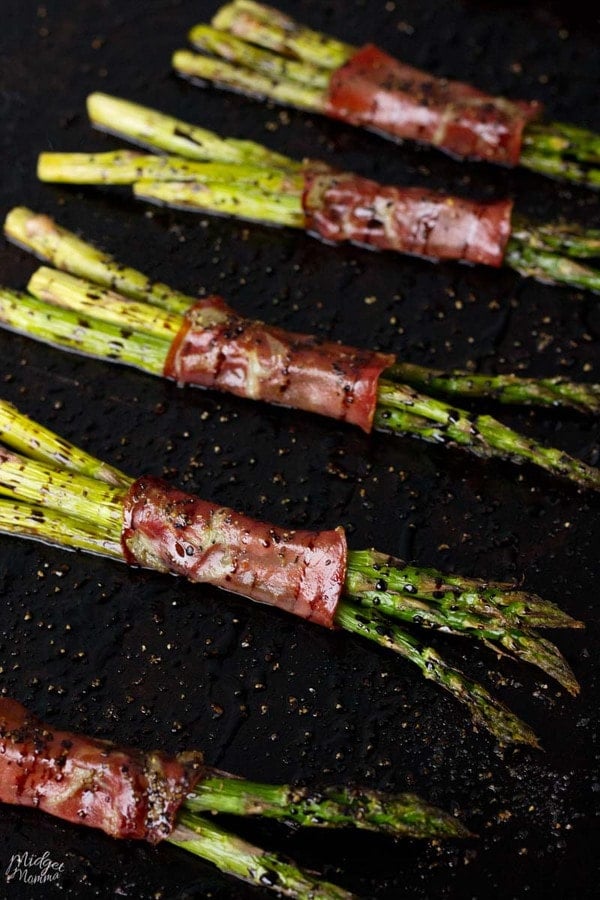 Thanksgiving Vegetable Side Dish Recipes
Having tasty veggie sides is an important part of the meal. You can use a simple recipe and steamed veggies with butter and call it a day but if you want too take it a step up than these veggie side dish recipes are perfect.
Capocollo Wrapped Asparagus With Balsamic Reduction
Cheesy Brussel Sprouts with Bacon
Apple Cider Roast Brussel Sprouts
Oven Roasted Parmesan Asparagus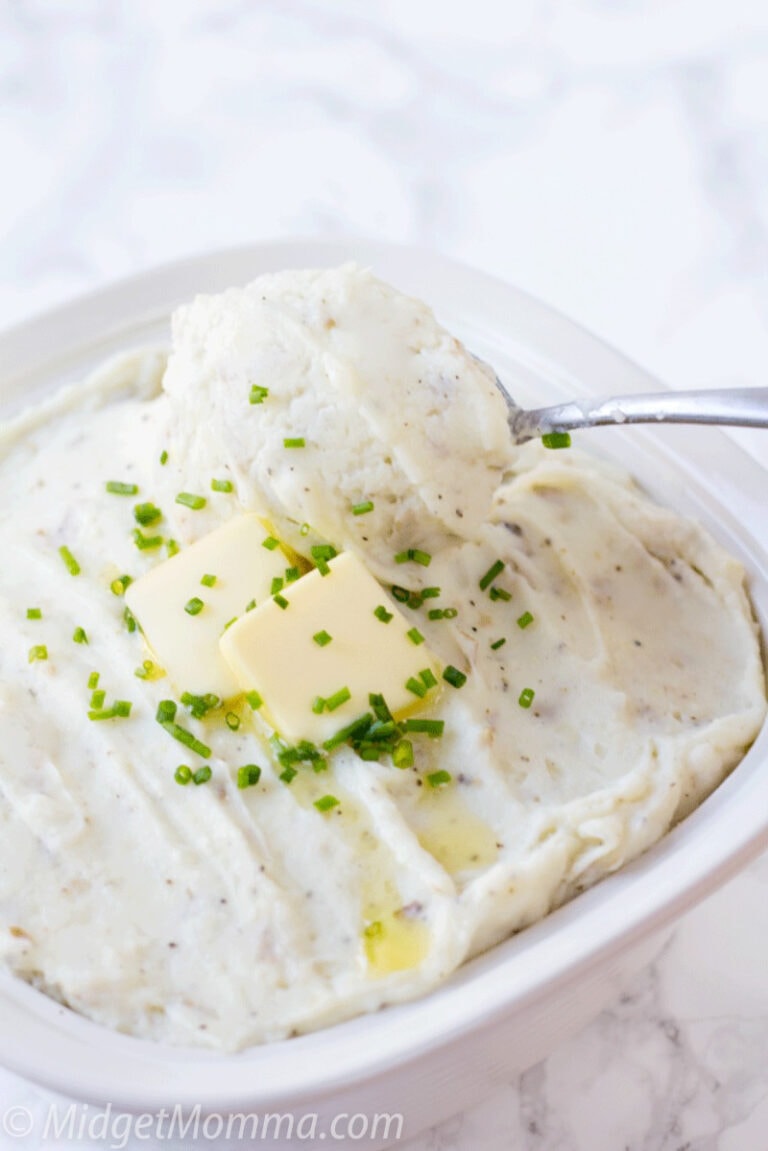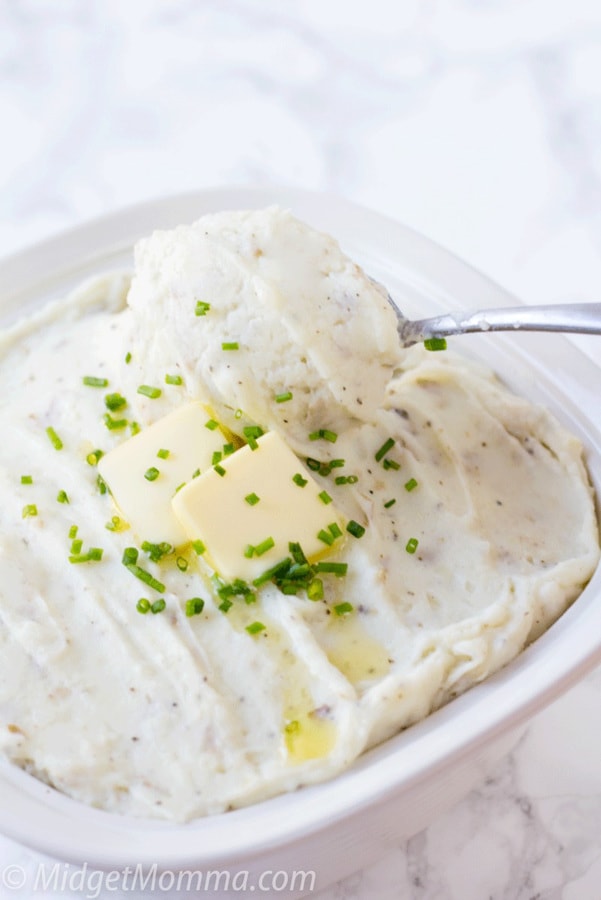 Thanksgiving Potato Side Dish Recipes
There are lots of Thanksgiving potato recipes, from sweet potatoes to white potatoes and these are our favorites!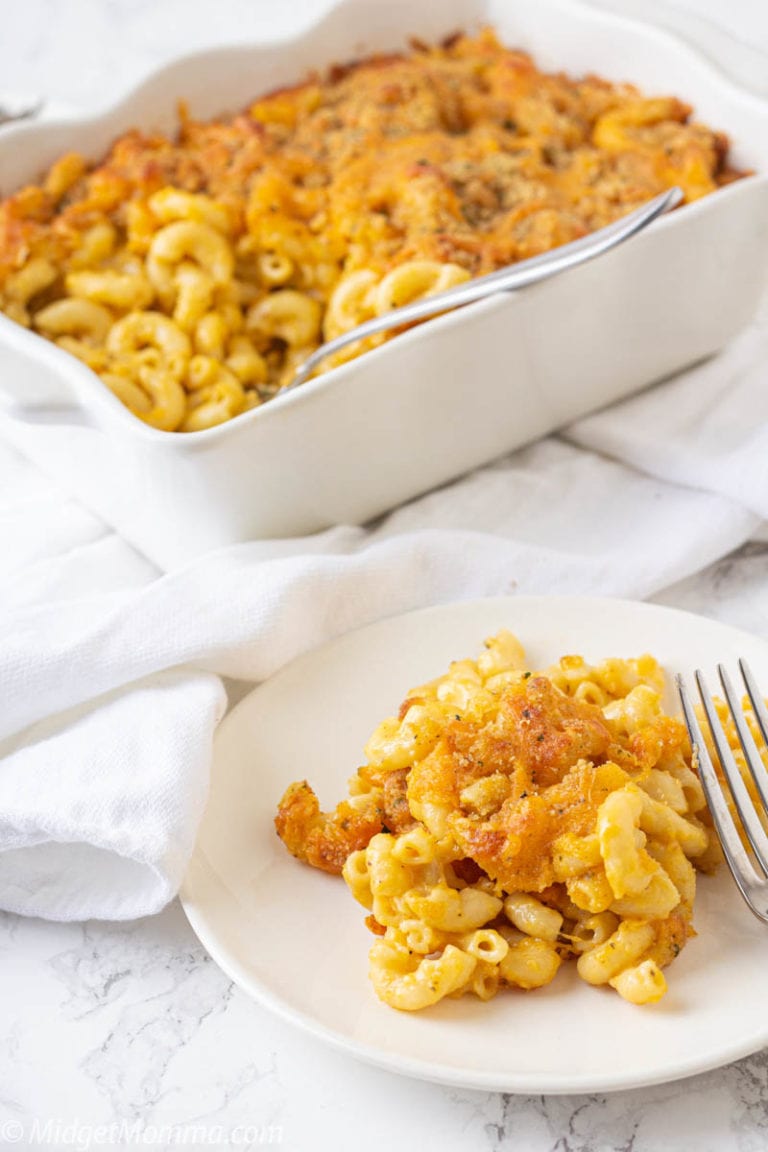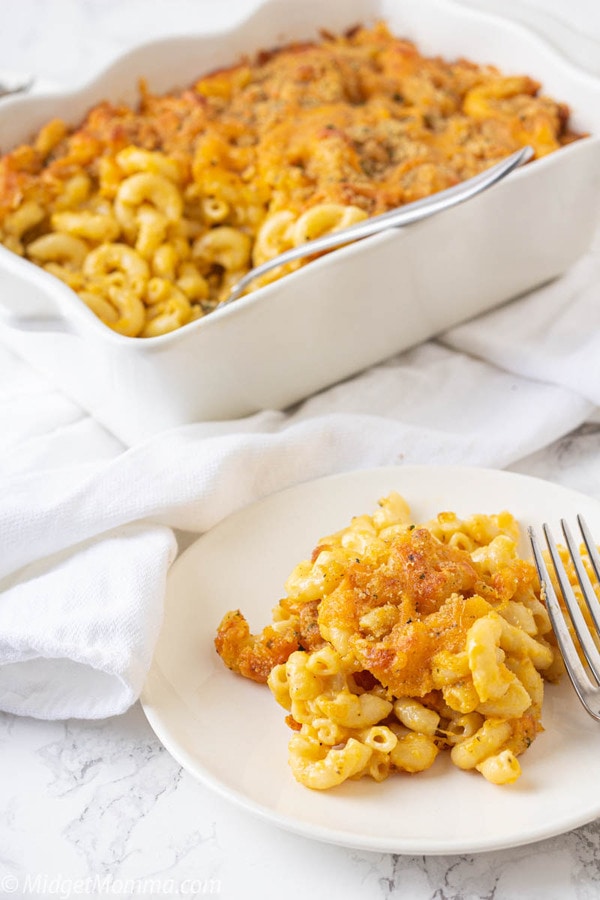 Thanksgiving Pasta Side Dish Recipes
Pasta, most specifically mac and cheese is one of the best make ahead Thanksgiving side dishes. You can prep it from days to weeks in advanced, freeze it in a tin foil pan and then thaw it the night before and bake on Thanksgiving day.
Cauliflower White Cheddar Mac and Cheese
Chicken and Broccoli Mac and cheese
Speck Alto Adige Mozzarella Mac & Cheese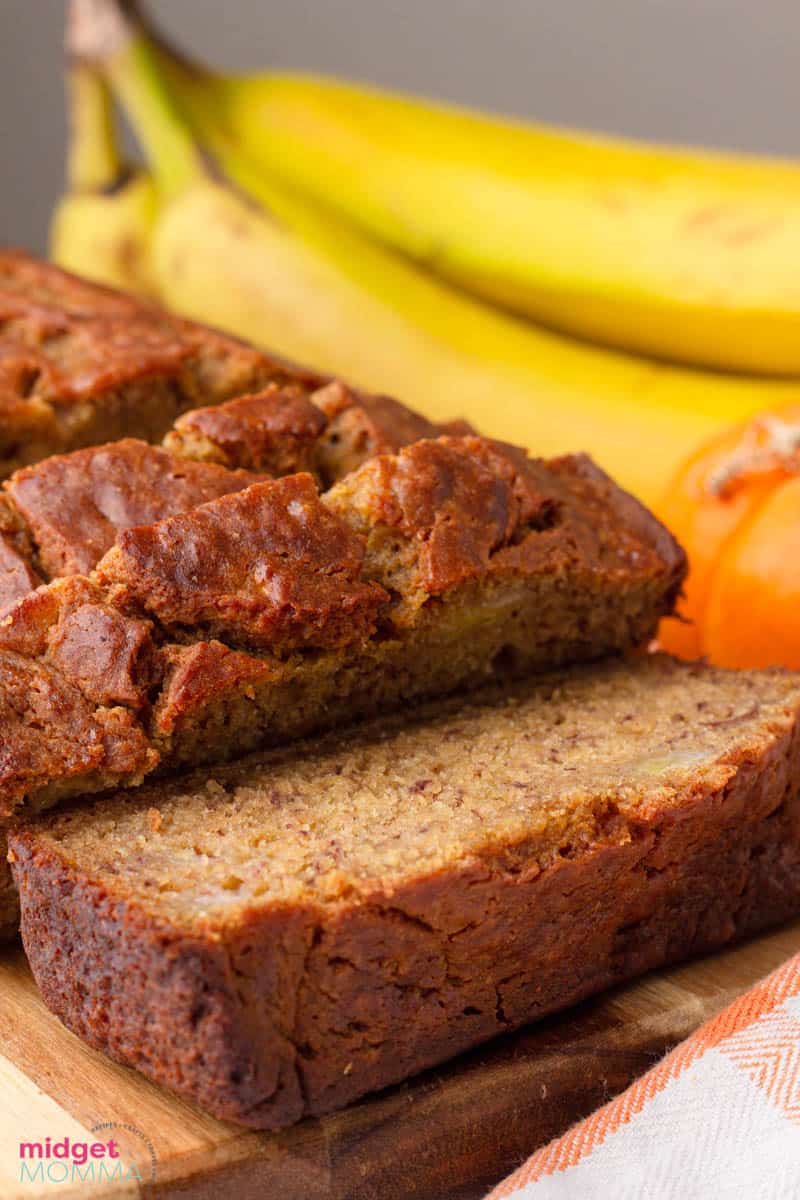 Thanksgiving Bread Recipes
Whether you are looking for a classic biscuit recipe or want a delicious sweet bread, we've got you covered. I love the idea of adding a fun specialty dinner roll to the menu plan!
Pecan Maple Streusel Pumpkin Bread
This Thanksgiving side dish recipes list is a perfect place to begin making your menu plan for the holiday. With delicious options, tons of great ways to cook easy sides, and a few fun new twists on the classics, you're sure to fall in love with this list!
Be sure to also Check out these TASTY Thanksgiving Pie Recipes!