The school year is almost over and for some parents, you are starting to plan your child's graduation party. Whether your child is graduating from kindergarten, high school or college these Easy Graduation Cap Cupcakes are sure to be a hit. They are very simple to make with the addition of some candy to the top of the cupcake flavor of your choose.
Graduation Cupcakes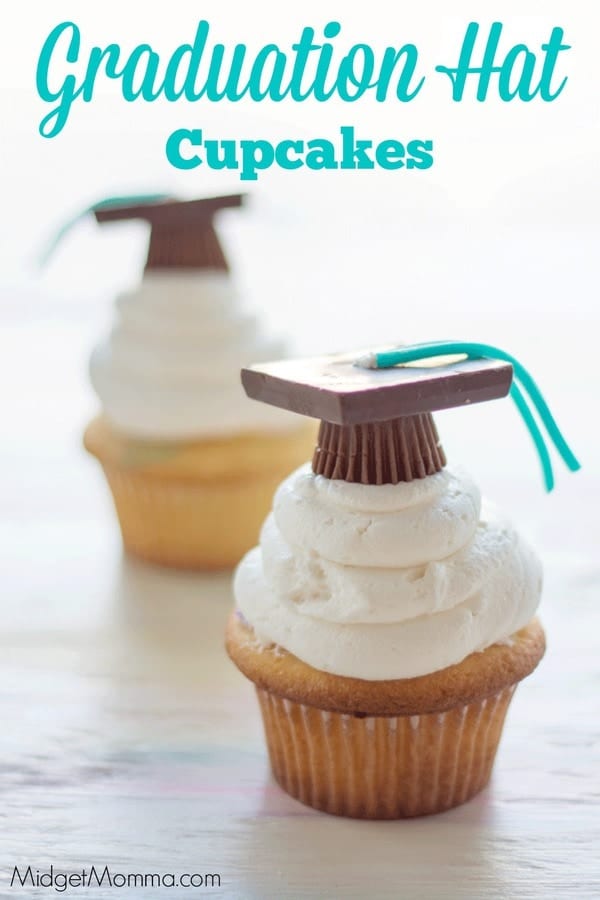 Here are some yummy cupcakes you could use to make your graduation cupcakes – These are some of our Favorites!
For my graduation cupcakes I made, I used my favorite vanilla cupcake, however you can also make these with any of the cupcake flavors above.
I personally prefer to use vanilla buttercream frosting, however there are TONS of frosting flavors you can use! Check out this list of 19 amazing cupcake frosting recipes, including Caramel Buttercream, mint buttercream and more, to find one that you think would be your favorite. My one recommendation for choosing cake flavor combinations is to skip the Chocolate Buttercream Frosting, the graduation caps will blend into the frosting and not be as propionate as they would be on other color frostings.
For the tassels on the cap, I used Twizzlers Twisted Strawberry Blast Pull N Peels. Thankfully Twizzlers have different colored pull n peels so you can match the tassels to your school colors.
Check out here to learn How to make a cupcake swirl, you will want to have an awesome cupcake swirl!
Easy Graduation Cap Cupcakes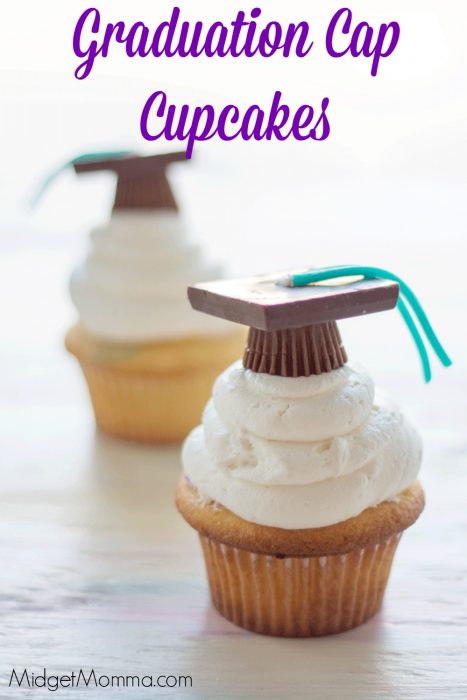 Graduation Cap Cupcakes Supplies
Graduation Cap Cupcakes Ingredients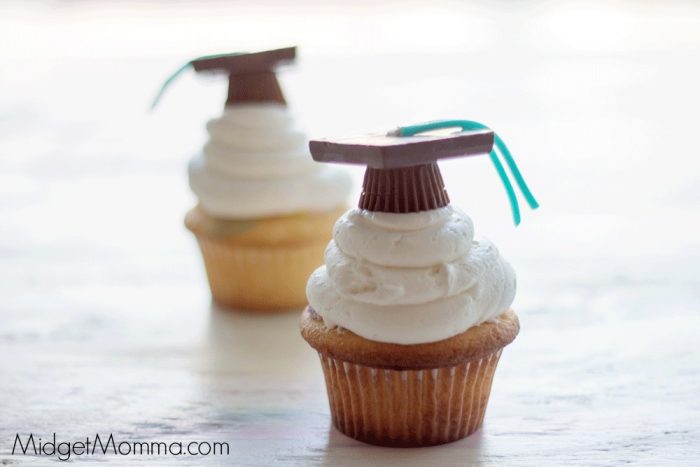 How to Make Graduation Cap Cupcakes
Bake your cupcakes and let them cool.
Place your piping tip into your pastry bag and then fill the bag with your buttercream.
Swirl the buttercream onto each cupcake.
Melt your chocolate as per the directions on the packaging.
Add a dot of the melted chocolate to the bottom of the unwrapped reese's top with a square of the unwrapped Ghirardelli chocolate with the face down. Add another dot of chocolate to the top of the square place two three inch pieces of the peeled twizzler into the chocolate dot.
Place the chocolate graduation cap to the top of the buttercream.
34 Weight Watchers Smart Point per cupcake
Looking for more awesome cupcakes? Check out these!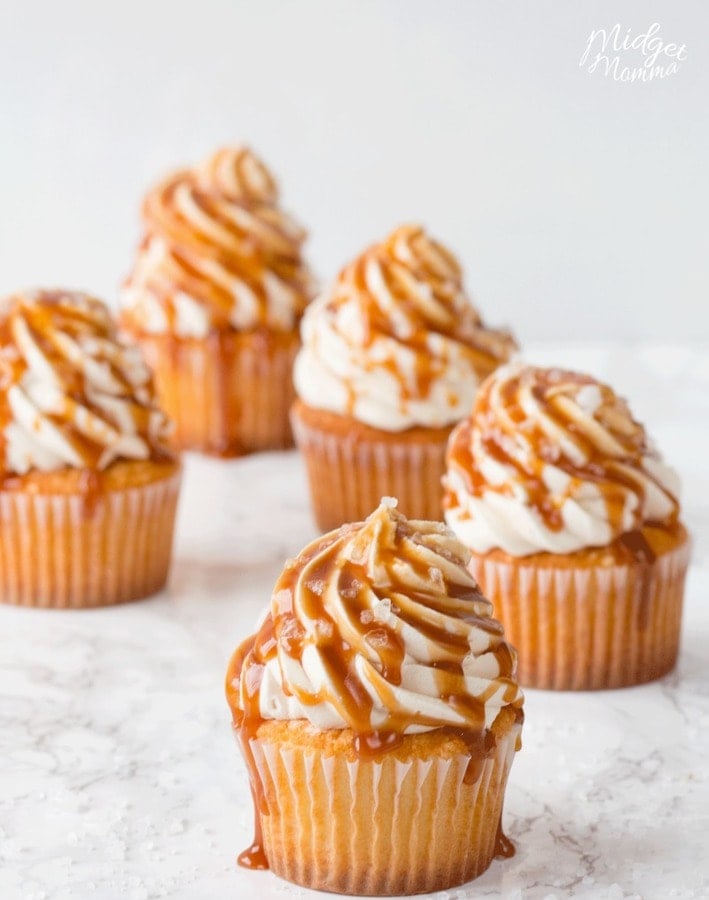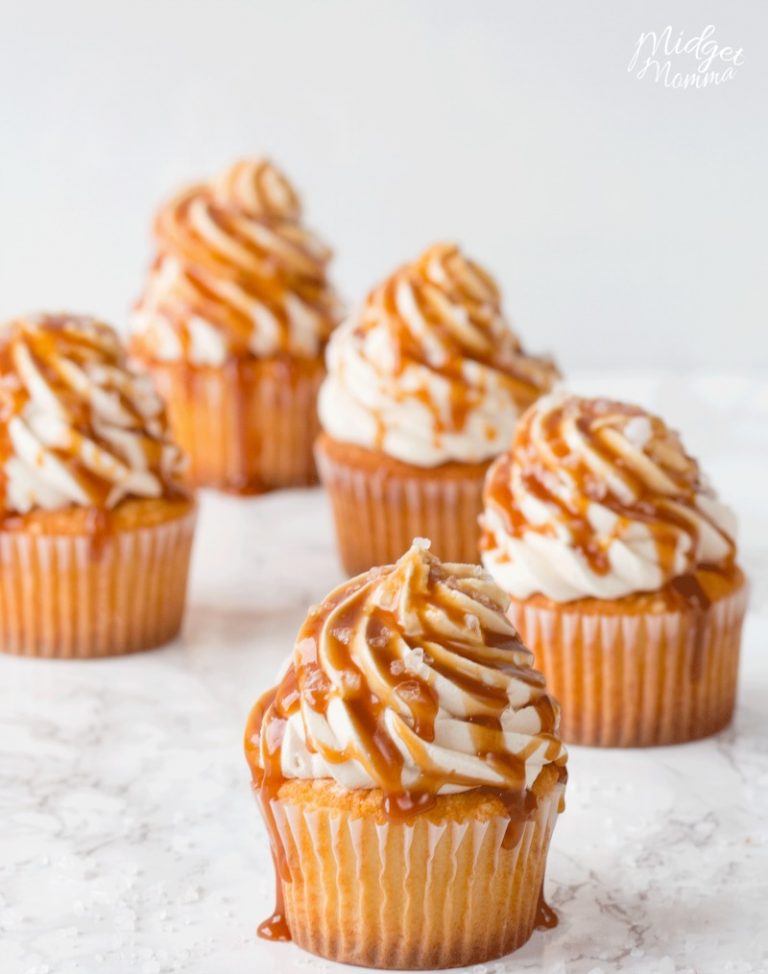 Join the newsletter
Subscribe to get our latest content by email.
This post may contain affiliate links. Please read my disclosure policy here