The back to school season is here and it's time to start thinking about how you're going to feed your kids. With so many different schedules, it can be hard to find the time or energy to make a healthy meal. The following list of 100+ meal ideas will help you get started.
This list of Back to school Meal Planning Meal ideas will help make meal planning super easy. Back to school Meal Planning Meal ideas will help you be organized and never have to worry about what to make for dinner. It is a great way to make sure we aren't losing our minds while feeding the family.
Some recipes are able to be made ahead of time and put in the freezer, then you just heat them as you need them. Others can be prepped a few days in advanced.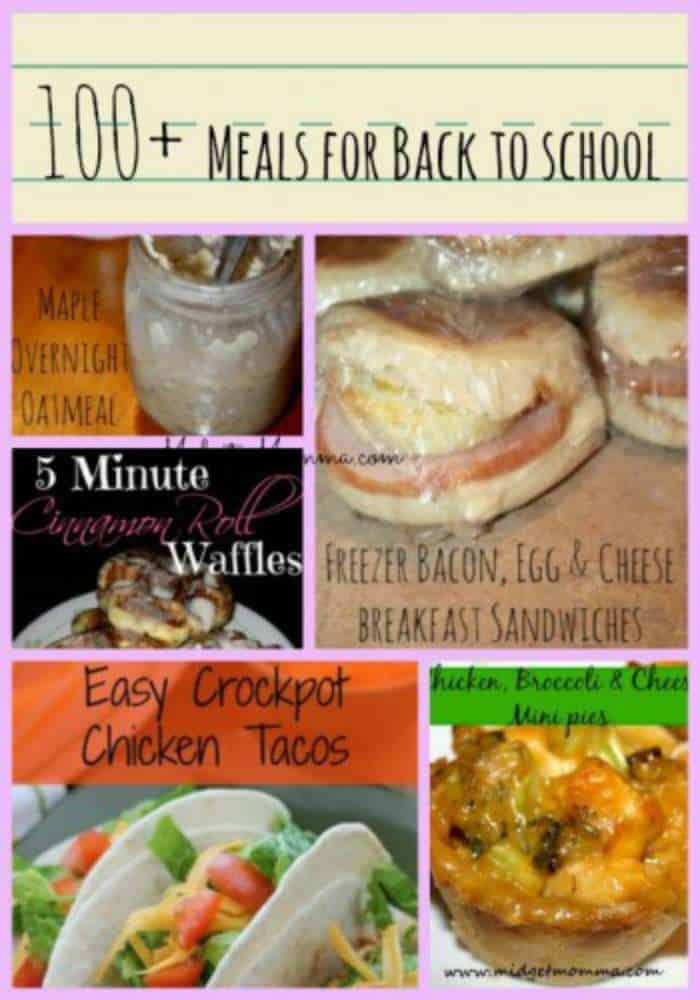 Back to School Meal Planning Meal Ideas
The best way to do you weekly meal planning is pick the meals you want to make and then have them ready to go, whether its the ingredients, pulling from the freezer or just having the idea of what you want to make that night. You are going to love this list of 100+ Meals for back to school, with this Back to school Meal Planning Meal ideas list!
Breakfast Recipes & Ideas
Lunch Meals
After School Snack Ideas
Dinner Recipes
Crockpot Recipes for Easy Dinners
Join the newsletter
Subscribe to get our latest recipes right in your inbox every time we post a new one!